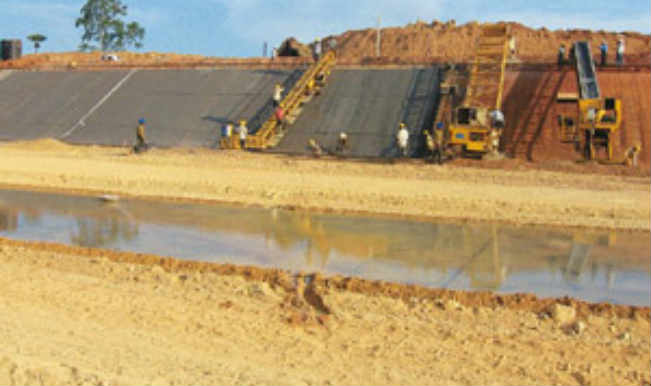 Hyderabad, June 24: The Andhra Pradesh state assembly Tuesday, by a resolution, urged the Centre to complete Polavaram project in three years and replacing the ordinance with the act to merge with the state the villages which may be submerged by the project waters.
Chief Minister N. Chandrababu Naidu, who moved the resolution that was unanimously passed later, said the irrigation project could be constructed only by merging with the state the 200 villages threatened with submergance. He demanded that the project be completed as per the design prepared by the Central Water Commission (CWC) and within three years.
Noting the project would ensure irrigation and drinking water to five or six districts, he clarified that the interests of Telangana would not be affected by the project. The central government last month issued the ordinance transferring over 200 villages of Khammam district of Telangana to Andhra Pradesh. It was apparently aimed at avoiding any future dispute between Andhra Pradesh and the newly created state of Telangana.
However, Telangana has strongly opposed the move. The Telangana state assembly June 14 passed a resolution urging the central government to cancel the ordinance.Terming the ordinance as "unconstitutional", the Telangana Rashtra Samithi (TRS) government has threatened to challenge it in the Supreme Court.
On a call given by the TRS, Telangana observed a shutdown May 29 to protest the central ordinance. The Telangana government is also demanding change in the design of Polavaram, saying its construction as per the present design will badly affect the interests of Telangana.
The previous United Progressive Alliance (UPA) government earlier announced that Polavaram project will be constructed as a national project. It means the central governmeent will bear 90 percent of the cost of Rs.20,000 crore multi-purpose project to be erected across Godavari river.
The central government will give all clearances to the project and will also hold talks with Odisha and Chhattisgarh, who are opposing it on the ground that several of their villages will be submerged.