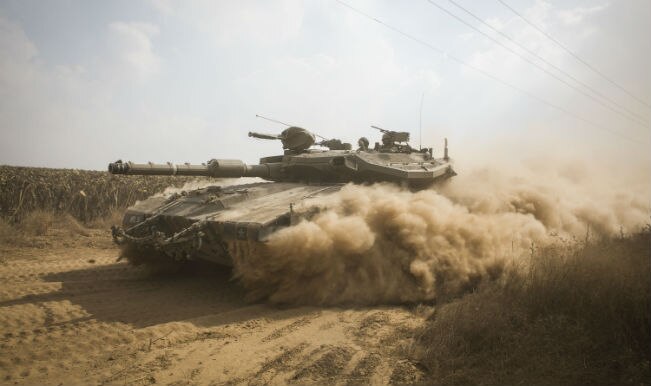 Gaza, Jul 30: At least 13 Palestinians were killed and dozens injured early on Wednesday when Israeli artillery fire hit a school used as a shelter by displaced people in the northern Gaza Strip town of Jabaliya, as the toll in the coastal enclave in the ongoing offensive rose to 1,253.
Health ministry spokesman in Gaza Ashraf al-Qedra said hospitals in the northern Gaza Strip have so far received the bodies of 13 people and dozens of injured civilians who sheltered at a UN-run school in Jabaliya town, Xinhua reported. Earlier, Al-Qedra had said that 20 people were killed.
Israel has not commented on the incident so far. On July 25, Israeli army struck a UN-run shelter school in the northern Gaza Strip town of Biet Hanoun, killing 16 displaced people and injuring more than 100 others. Earlier on Wednesday, an Israeli airstrike killed eight Palestinians, including a child, in the southern Gaza Strip city of Khan Younis.
Late on Tuesday, Israeli airstrikes destroyed three mosques and dozens of homes across the embattled Hamas-ruled territory. The Israeli military offensive on the Gaza Strip, dubbed Operation Protective Edge, which was launched July 8 to end Palestinian rocket firing at Israel, has claimed the lives of 1,253 Palestinians and 56 Israelis, including 53 soldiers. Regional and international efforts to end the ongoing fighting between Israel and Palestinian factions in Gaza have been going on but have failed to achieve tangible results