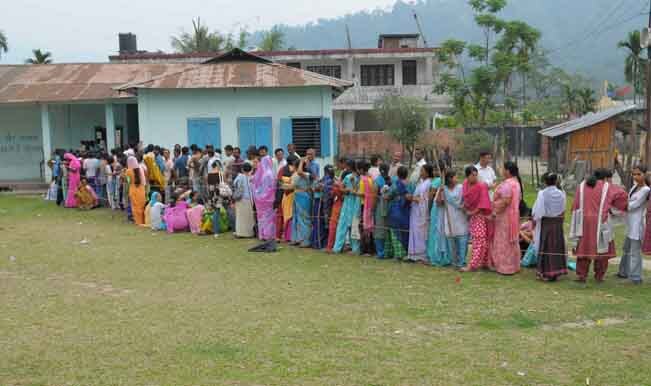 Arunachal Pradesh goes to poll for 2 Lok Sabha seats and also 49 of the 60 Assembly seats will be voted for today.
The hopes and aspirations of 155 candidates with 5 women will be in the hands of the voters of the state of Arunachal Pradesh.
The main candidates between whom the election is deemed to be contested are the candidates from Congress and BJP while parties like Naga Peoples' Front, PPA and NCP would have an electoral fight of their own.
The polling will be done in 2,158  voting booths across Arunachal Pradesh with 24 companies of central paramilitary forces already deployed getting the help of another 20 companies of central paramilitary forces along with over 8,000 policemen.
Of the total 7,59,498 voters in Arunachal Pradesh, 3,78,019 are male and 3,79,474 are female. There are a total of 2,005 service voters in the state.