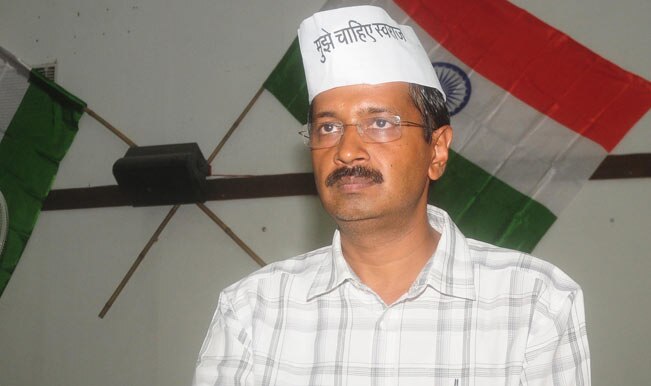 New Delhi, May 27: Aam Aadmi Party leader Arvind Kejriwal tonight walked out of Tihar jail as he finally agreed to furnish a bail bond before a local court after spending six days in the prison in a criminal defamation case filed by BJP MP Nitin Gadkari.
Kejriwal, who had been lodged in the jail since May 21, came out of Gate no 1 of the prison and was greeted by his supporters. He later returned to his Tilak Road residence.
After refusing to pay the bail bond, the AAP leader backtracked today and agreed to furnish one following a suggestion by the Delhi High Court to him to do so.
Kejriwal had earlier refused to furnish the bail bond on the ground that it was against the principles of AAP to furnish bail bond in a case of political nature. However other AAP leaders had furnished the bail bond and were released.
Shazia Ilmi who quit the Aam Aadmi Party recently had also criticised Arvind Kejriwal for the jail-bail imbroglio and had said Kejriwal should actually be spending time with cadres, candidates, volunteers, critics etc.