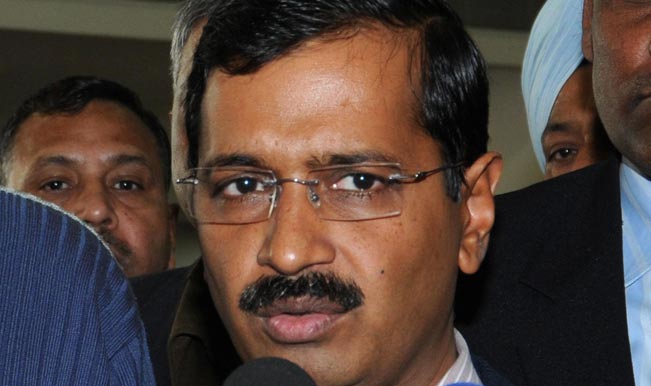 New Delhi, Feb 24: After a letter to the BJP prime ministerial candidate Narendra Modi, Aam Admi Party (AAP) leader Arvind Kejriwal has shot a similar missive to Congress party vice president Rahul Gandhi on the hike in gas prices for Reliance Industries.
In the open letter released to the media, Kejriwal alleged that Mukesh Ambani's Reliance Induries had already secured a higher price of over USD 4 per unit for natural gas by using questionable means, as against the cost of USD 1 per and an agreed price of USD 2.3 per unit.
Now, the United Progressive Alliance (UPA) government has decided to hike it further to USD 8 per unit and it is believed it will result in an undue benefit of Rs 54,000 crore to Reliance Industries — as opposed to a budget of Rs 40,000 crore for Delhi.
"Panic will spread within the country from April 1," Kejriwal said, adding that the cost of cooking gas, transportation and fertilisers will all go up, resulting in higher food prices and an inflationary spiral.
"Why are you and Modi quiet  on this issue," he queried.
"People are also wondering as to why gas prices were doubled just a few months before the general elections," he said, asking if the Congress party in any way was being funded by, or getting other favours from, Mukesh Ambani. "If so, what is that?"
He said when the anti-corrruption wing of Delhi filed a filed a case against Ambani when the Aam Admi Party government was in power, senior leaders of both the Congress and BJP raised objections. "Do the two parties have such bonding with Mukesh Ambani?"
Kejriwal said he was making the letter public since it concerned the average citizens. Also, while Rahul Gandhi may choose not to reply to it, if he makes his views on these matters public, it will remove people's doubts. IANS