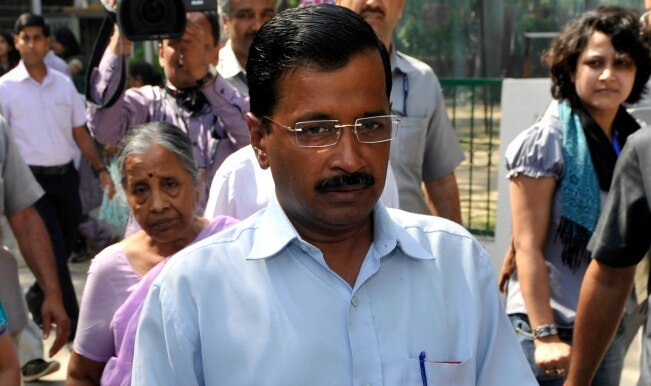 New Delhi, May 22 : Aam Aadmi Party (AAP) chief Arvind Kejriwal spent the night in Delhi's Tihar jail after being arrested in adefamation case .
Scores of his party men who protested outside the prison last night were also detained.
The protesters including senior party leaders Yogendra Yadav, Manish Sisodia, Sanjay Singh and Rakhi Birla held a demonstration opposing the court order and wanted to court arrest.
Police imposed Section 144 restricting mass gathering outside Tihar jail as AAP supporters started gathering there after Kejriwal's was taken to prison following a court's order.
When protestors clashed with police, they were evicted by the security personnel.
Slamming the police action to evict AAP workers, AAP leader Yogendra Yadav said, they were not doing anything illegal.
"This is dictatorship and we can see it. This is a clear dictatorship if in this country it's a crime to call a corrupt man a corrupt then we all are doing that crime. Send us to jail or hang us, they can do whatever they want," added AAP leader Sanjay Singh.
Kejriwal was arrested yesterday after he refused to furnish a bail bond in connection with a criminal defamation complaint filed by BJP leader Nitin Gadkari.
The court had on February 28 summoned Kejriwal as an accused in the criminal defamation complaint observing that statements allegedly made by the AAP leader have the effect of "harming the reputation" of the complainant.
The summons was issued against Kejriwal on a complaint in which BJP leader Nitin Gadkari had alleged that he was defamed by Kejriwal, who had included his name in the party's list of "India's most corrupt".