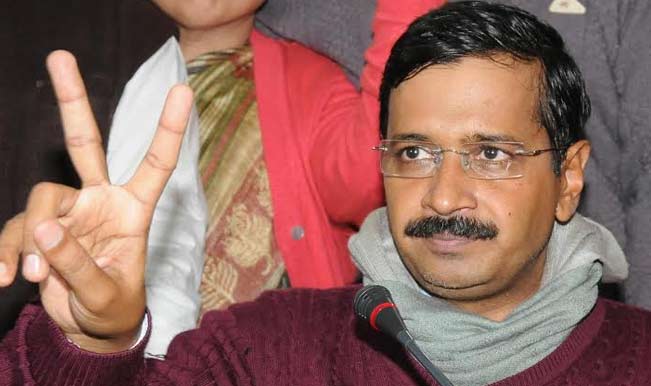 Arvind Kejriwal and Aam Aadmi Party captured the hearts and minds of millions of Indians and to show their support, the good people of Delhi almost brought gave him majority seats to gain the power to form the government but again and again, Arvind Kejriwal and his party members have managed to break the trust and dampen the spirits of the people who despite decades of being fooled and mistreated have vested their hopes in a man and his ideology that seems in tune with what we need to help uplift the country become a democracy.
Kejriwal's Promise: I will not be sitting among the Aam Aadmi (common man) and among the VIP's during Republic Day Parade.
Kejriwal's earlier promise: The Republic Day Parade is meant for VIPs so no celebrations this year.
Kejriwal's U-Turn: Arvind Kejriwal sat in the VIP stand with several other VIPs for the VIP event.
Kejriwal's Promise: 10 month waiver for electricity subscribers in Delhi.
Kejriwal's U-Turn: Proposition dropped.
Arvind Kejriwal's Promise and AAP's Stand: Would prefer becoming a constructive Opposition party rather than take the support of another political party to form the government.
Kejriwal's U-Turn: Forgot his promise and took Congress' support to form the government in Delhi.
Arvind Kejriwal's Promise: To end 'VIP Culture' by denying the allotment of a government gifted bungalow.
Kejriwal's U-Turn: Arvind Kejriwal accepted the lavish government bungalow but following intense criticism for this U-Turn, Kejriwal decided to shift to a 'modest' 5 bedroom duplex flat in the heart of New Delhi.
Arvind Kejriwal's Promise/Declaration: Swearing ceremony open to all, no VIP passes given to anybody.
Kejriwal's U-Turn: Arvind Kejriwal requested Lieutenant Governor Najeeb Jung to provide VIP passes for Anna Hazare, Kiran Bedi and former Karnataka Lokyukta Santosh Hegde.


Arvind Kejriwal's Promise: Janta Darbar for people to have their grievances heard.
Kejriwal's U-Turn: The half baked plan got a phenomenal response and due to the absence of any form of sane system to record and attend to the grievances, the Janta Darbar had to be stopped just two days after it began. Grievances can be posted online and via calls or post making it no different than the existing don't-care-about-the-people policy of the government.
Arvind Kejriwal's Promise: Will not take any security cover.
Kejriwal's U-Turn: Uttar Pradesh Police has allotted 30 personnel who will provide Z category security, which is the second highest security an Indian citizen can get.
Arvind Kejriwal sure made a brilliant debut by almost winning the majority number of seats in the Delhi elections but the foundation on which he could form the Government in Delhi has slowly become weaker due to his regular inconsistencies with the stand he has taken and promised to uphold.