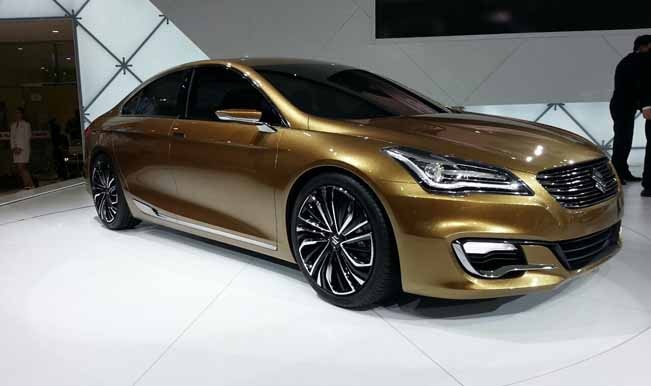 Automobile manufacturer Maruti Suzuki Wednesday unveiled two global models – Maruti Suzuki Concept Ciaz and Maruti Suzuki SX4 S-Cross – a day before the biennial Auto Expo 2014 opened.
"The two cars that we unveil follow the footsteps of the iconic Suzuki Swift. These models are designed to meet the varied requirements of discerning customers around the world," said Toshihiro Suzuki, executive vice president, Suzuki Motor Corporation.
"While the Maruti Suzuki SX4 S-CROSS is a real crossover with authentic performance, the Maruti Suzuki Concept Ciaz is designed to meet the growing demand in C-Segment market in India, China and elsewhere."
According to the company, the two models are positioned for different segments and provide glimpse of future plans and will strengthen the product portfolio.
The Maruti Suzuki Concept Ciaz is a urbane A3-segment sedan designed for markets such as India and China and is expected to strengthen company's portfolio in upper A3 segment. The Maruti Suzuki SX4 S-Cross opens a new segment for the company.
The 12th edition of the Auto Expo 2014 is hosting 55 exhibitors. As many as 70 new vehicles will be unveiled, including 26 global unveilings of which 15 will be cars.
Auto Expo 2014 comprises of two separate events – an auto show that will be open to the public Feb 7-11 at Greater Noida and a components show Feb 6-9 at Pragati Maidan. IANS