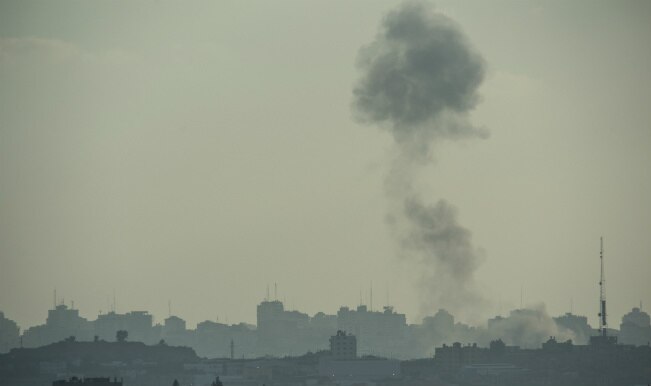 United Nations, Jul 28 : UN Secretary-General Ban Ki-moon today urged Israel and Hamas to build on a lull in fighting in Gaza to lay the groundwork for talks on a lasting peace. The appeal came a few hours after the UN Security Council called for an immediate humanitarian ceasefire in Gaza during the Muslim Eid al-Fitr holiday marking the end of Ramadan.
"As people around the world mark Eid al-Fitr, the end of the holy month of Ramadan and a time for overcoming differences, the Secretary-General calls on parties to build on the current calm," Ban's spokesman said. The suspension of fighting should be prolonged for an extra 24 hours to allow humanitarian efforts to continue, he said.
Ban "calls on the parties to renew a humanitarian pause in Gaza and reiterates his demand for a durable ceasefire that could set the ground for the start of comprehensive negotiations". The United Nations is backing a bid by Egypt to broker a peace deal to end the latest flareup in the Gaza Strip that has left more than 1,000 Palestinians and 43 Israeli soldiers dead. The Israeli army said only one rocket had struck its territory since midnight, hitting the southern port city of Ashkelon, while in Gaza an AFP correspondent confirmed there had been no Israeli air strikes during the night.