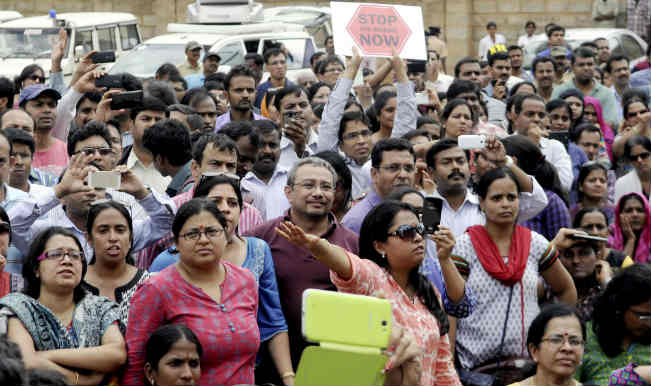 Few days after Vibhgyor High School  in Bangalore was shut following an outrage over the alleged rape of a six year old by the school staffers has reopened on Monday. Today, classes for students from Class 5 to 10 has started and classes of students from Class 1 will begin from Wednesday.
Parents who came to drop their wards said that they were still anxious about the incident. One of them said, "We are still apprehensive and would like to urge the media not to drop this case and ensure that major steps are taken to ensure safety of children in school."
When asked about the effect of the incident on students, a parent said, "The entire student body is worried about the incident." One of them said that they were positive that safety measures will be installed by the school authorities. The school management had held a meeting with about 200 parents in which the decision to reopen the school on Monday was finalized.
The parents have also submitted a set of 40 guidelines out of which 11 measures have been implemented while reopening on Monday and others will be brought into effect by September 12, 2014. The time span till September has been given as it includes additional resources and logistics.  The school has installed 110 CCTV cameras as a part of the new safety measures. Parents also visited the school to ensure the new security systems.