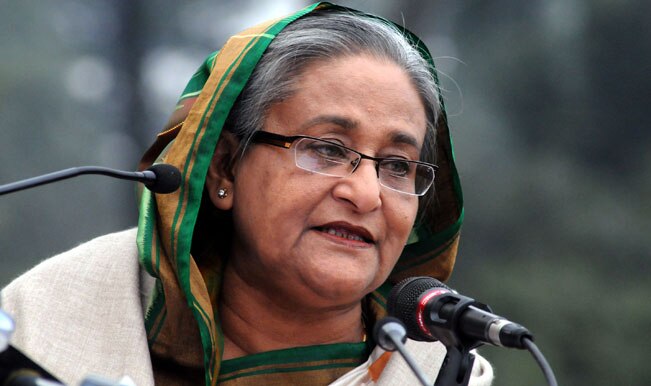 Dhaka, July 26 : The Bangladesh Nationalist Party(BNP) has missed the "electoral train" this year, and will have to wait till the next polls in 2019 to attempt to get back to power, said Prime Minister and ruling Awami League leader Sheikh Hasina on Saturday. Ruling out the possibility of having a dialogue with the BNP regarding the next parliamentary elections, Hasina said: "BNP missed the train, and now, have to wait for next one."
The Daily Star further quoted her, as saying at a press conference, "If a political party takes a wrong decision, it has to pay. Since BNP missed the election train, it has to wait for the next one to come. What is the necessity of holding the talks at this moment?" Hasina met media persons at her official residence Gono Bhaban to brief them about her recent three-day official visit to London. "I myself phoned (BNP chairperson) Khaleda for talks. It's unfortunate that I have to face questions repeatedly about holding dialogue with those who killed my father and tried to kill me too," she said, adding that she did her best for the sake of people and democracy.
The next general election would be hold in accordance with the constitutional provisions, Hasina insisted while replying to another question. About her meeting with British Prime Minister David Cameron, Hasina said Cameron wants to improve his country's relationship with Bangladesh. "The UK government didn't reject the January 5 polls," she claimed.