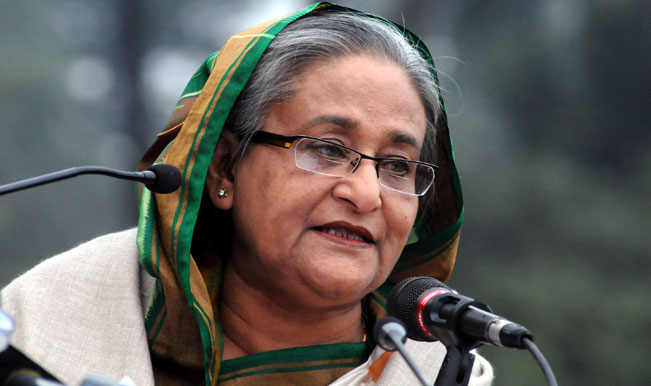 Dhaka (Bangladesh), July 21 : Bangladeshi Prime Minister, Sheikh Hasina, joined an Iftar party with journalists and other guests during the holy month of Ramadan here in her nation's capital on Friday. Hasina wished a safe and happy life for the citizens and hoped to make Bangladesh a developed country by 2021.
"Bangladesh is developing and will continue to develop. By 2021, we will make Bangladesh a developed country. I congratulate everyone here and I hope that they live a happy and safe life. We will take this country forward together. People criticise our country but we wouldn't let anyone sully our country's image in the world," Hasina said.
She also offered prayers before leaving the venue.Ramadan falls in the ninth month of 12-month Islamic calendar. The month honours the Angel Gabriel's revelation of the Koran, the holy scripture of Islam, to the Prophet Mohammed at a meditation retreat in a cave about 1,400 years ago.