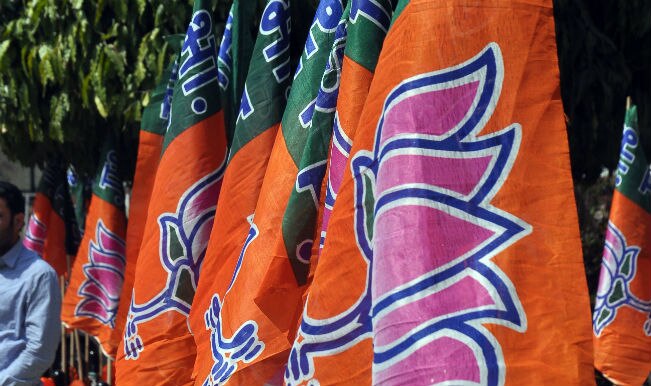 New Delhi, July 16 : Members and workers of the Bharatiya Janata Party (BJP) took to the streets to protest against the acute power crisis in New Delhi on Wednesday. The power crisis and heat wave, as per some activists, have caused dozens of deaths in the country. The party workers also staged a demonstration outside the office of power distribution company BSES.
BJP Member of Parliament (MP) Ramesh Bidhuri, said that both the government and the power distribution companies are equally to be blamed for the frequent outages in the city. After Aam Aadmi Party Chief Arvind Kejriwal resigned as the Chief Minister of Delhi after 49 days in power, President Pranab Mukherjee imposed President's rule in the national capital.
"If the power distributing company has 51 percent share, Delhi government also has 49 percent share in this. Therefore, they have some responsibility towards the people of Delhi and should supply electricity properly. We doubt Aam Aadmi Party (AAP) has a nexus with Congress, for it was latter which was bringing companies here. We doubt that it is through their support that these companies are doing this wrongdoing (power cuts)," said Bidhuri.
Delhi has been witnessing a series of power cuts due to which the capital has witnessed variousprotests against the government for its failure to provides proper power and water supply to people.