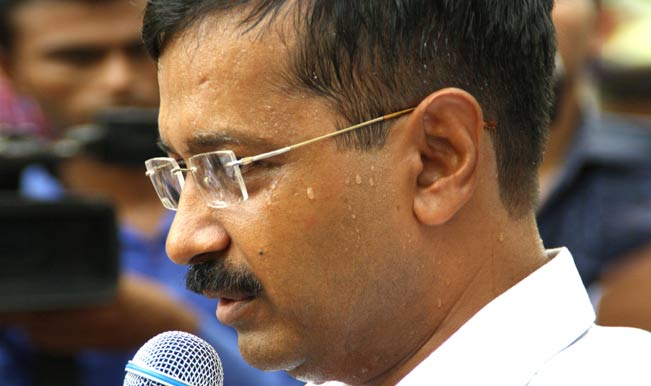 Delhi, the epicenter of Indian politics, is once again agog with hectic political activity as Bharatiya Janata Party(BJP) reportedly braces itself to form the next state government, leaving Aam Aadmi Party (AAP) crying bloody murder. Yet to recover from its humiliating defeat in the general elections, AAP has accused BJP of indulging in horse trading to form the next government.
Desperate to recover lost ground as well as its credibility in Delhi from where it forayed into electoral politics, AAP has once again trained its guns on BJP over reports of government formation. According to AAP leader Arvind Kejriwal, BJP is looking to split the Congress after it failed to "buy" AAP MLAs. Arvind Kejriwal, AAP supremo and former chief minister, has tweeted: "After failing to buy any AAP MLA, BJP now trying to buy 6 cong MLAs. Price-Rs 20 crore each, 2 ministers and 4 chairmen".
BJP had won 31 seats in the December assembly polls and also has the support of the lone SAD legislator. However, the party's strength has been reduced to 28 after three of its MLAs won in the parliamentary polls. The strength of the assembly has also come down to 67 and the simple majority mark would be 34. Besides its SAD allay, BJP will require the support of five more to have a simple majority.
Nearly six months after it refused to stake claim at forming government citing lack of majority in the 70-member House, BJP has of late expressed its readiness to form the government in the national capital. Newly-appointed Delhi BJP chief Satish Upadhyay has said his party would form the government if invited to do so by the Lt Governor. A final decision awaits Prime Minister Narendra Modi's return from Brazil, where he has gone to attend the BRICS summit.
AAP has launched social media campaign and publicity blitz to thwart BJP's plans and stop the saffron party from sashaying down the corridors of power.
However, attempts by Kejriwal and company to stop the BJP, comes out as very childish. Kejriwal intends to appropriate for himself the high moral ground by crying from the rooftops about horse-trading and wheeling dealing. It seems very juvenile for Kejriwal to expect the BJP to play by his rules when time and again he has accused the party and Congress of indulging in dirty politics.
AAP, which ruled Delhi with support from Congress between December 2013 and February this year, is trying to force morality on others. Kejriwal should have avoided any association with the Congress to retain the halo of a principled politician as the verdict was clearly against the Sheila Dikshit-led government.
Having failed miserably in the General Elections; Kejriwal fears losing Delhi, the battleground of his politics, if the BJP forms the next government. Hence, the jitters!