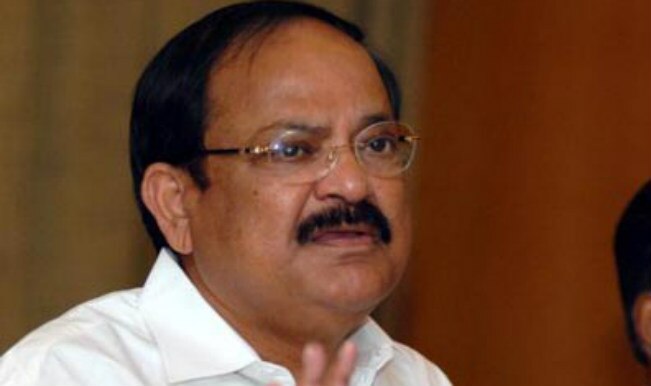 Bangalore, Mar 11: Amid speculation about its future ties with Shiv Sena, BJP today said the alliance between the two parties was "very firm" and it would continue. "It is a tried and tested alliance. We will continue the alliance," senior BJP leader M Venkaiah Naidu told reporters here.
"We are in alliance with Shiv Sena of Bal Thackeray led by Udhav Thackeray. BJP-Shiv Sena alliance is very firm," he said. Maharashtra Navnirman Sena chief Raj Thackeray has backed Modi as prime ministerial candidate while simultaneously announcing that his outfit would contest against Shiv Sena in Lok Sabha polls, triggering speculation about BJP-Sena alliance.
A meeting between former BJP President Nitin Gadkari and Raj Thackeray had also ruffled the feathers of his cousin Udhav Thackeray, who was taken aback by the two developments that had also infuriated him.
Earlier Tuesday, in an attempt to defuse the crisis, senior BJP leaders, including Singh and Modi, spoke to Uddhav and reassured him about continuing the alliance with Shiv Sena. The Shiv Sena has toughened its stance vis-a-vis the BJP after Gadkari openly wooed Raj and sought his support for the BJP and Modi, and asked him not to contest the 2014 Lok Sabha elections.