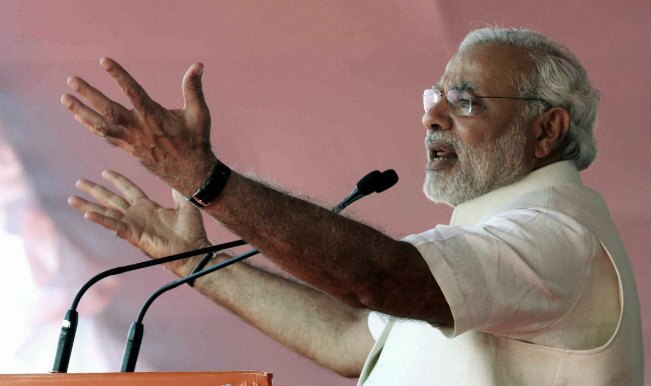 Bharatiya Janata Party throws a direct attack on Aam Aadmi Party's Arvind Kejriwal by showcasing a movie containing visuals and comments that highlight controversies linked to Kejriwal and AAP, shortly after the latter challenged to contest against Narendra Modi from Varanasi, Uttar Pradesh, in next month's national elections.
The movie – which is also posted online – is, apparently, a response to Arvind Kejriwal's alleged attack against Narendra Modi. Kejriwal had accused Modi of being an agent of industrial housing and said that a myth had been perpetuated by the media about the development in Gujarat. The AAP leader even went on to say that a vote for Modi would mean a vote for a rise in prices and would lead to farmers losing their land thereby commiting suicides, small and medium scale industries would shut down.  "I want to ask you whether I should contest from Varanasi against Narendra Modi. I am ready to accept this challenge," the former Delhi Chief Minister concluded after a day-long road show in this constituency of Uttar Pradesh.
The members of the Bharatya Janata Party clearly didn't take this confrontation lightly.  "Three AKs are helping Pakistan. One is AK-47 which has been used to cause bloodshed in Kashmir. The second is AK Antony, who informs Parliament that people in Pakistan army uniform beheaded our soldiers when our army says they were Pakistanis. The third AK, which is AK-49 who has just given birth to a new party," Narendra Modi commented on Arvind Kejriwal while giving a speech at a rally in Jammu yesterday.
The movie plays out Modi's allegations against AAP leaders and the evidence, shows the former ripping through AAP's Prashant Bhushan for advocating the secession of Kashmir and finally ends with Mr. Kejriwal declaring, "I am an anarchist."
Mr Kejriwal later tweeted, "Did Modi ji call me an agent of Pakistan and AK 49? Kya PM ke daawedar ko ye bhasha use karna shobha deta hai? (It does not behove a man who aspires to be PM to talk this way)."