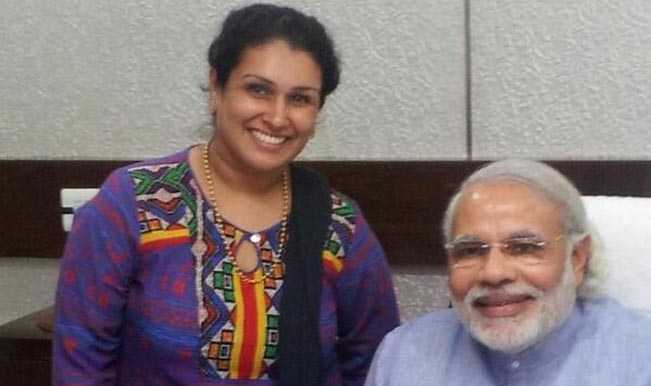 WikiLeaks in a series of tweets last night revealed the BJP's Priti Gandhi as the source behind the posters that purportedly claimed of Modi being "incorruptible".
#India: Here is the BJP's Pritti Ghandi pushing fake #Assange endorsement of #Modi to 40k people https://t.co/kh8HsMlgqi

— WikiLeaks (@wikileaks) March 17, 2014

Here's the photo that was posted-
Priti Gandhi who is the co-convener of the BJP's IT cell is alleged by WikiLeaks to have created these posters with an intent to use it for fund raising purposes. By showcasing Modi as someone even the US was afraid of and that Mr Modi had Julian Assange's endorsement, the BJP had hoped to cash in on the no-nonsense attitude of Mr Assange.
umm. interesting BJP fundraising msg ft. Assange & alleged US fear of Modi MT @prasannakarthik: Donate to Modi4PMFund http://t.co/f5bOHoollp

— Tanvi Madan (@tanvi_madan) February 10, 2014
While Mrs Gandhi has claimed only to have retweeted the poster image and then obfuscated by stating the key takeaway here was Modi being "incorruptible" (sic), the BJP has avoided making any comments on this issue.
While details on who exactly may have created the poster is yet to be ascertained, such allegations are only further pushing the belief that the BJP's prime ministerial candidate is riding on a wave of half truths and hype that is not based in fact or reality. Will the Modi bubble burst even before Modi is sworn in as our next Prime Minister?