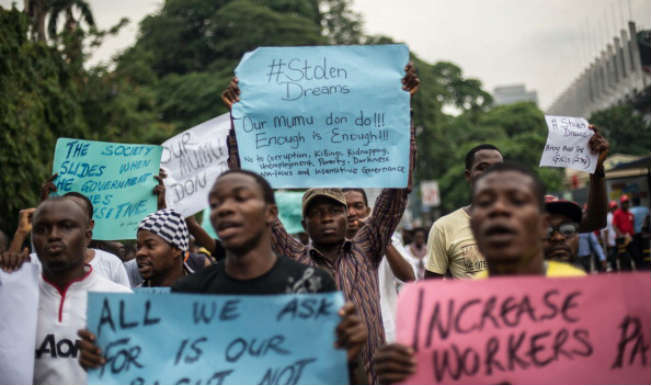 The social media is one of the biggest attributes of the new age revolution. With the power to send a message to the world with just a few clicks, the power of this medium, tough little exploited is abundant. However it has been used mostly for entertainment and recreation and that is the reason it has a ill name, especially in the minds of our elders. However the myth that social media is a way to waste time has been broken many a times, when revolutionary campaigns have brought change. Be it the support for rape victims and raising voice against it in the Delhi rape case or showing support to the relatives of the Malaysian Airlines' Flight MH 370.
The recent brush of reminding was when a campaign called #BringBackOurGirls was launched in an effort to save more than 200 Nigerian girls who were abducted from a school in Nigeria. Two weeks ago, 234 Nigerian school girls between the ages of 16 and 18 were snatched from their dorm beds in the town of Chibok and forced into trucks at gunpoint by what is believed to a group of radical militants who oppose the education of women.
This issue was going unnoticed when the Nigerians decided to use the power of internet to get their voices hear. With the help of an innovative site, they filed a petition to save these innocent girls who just wanted to study, addressing the UN, The Nigerian President as well as all the world leaders. The petition worked the charm! With more than seventy five thousand signatures, the petition was responded to by the UN Women and UNICEF as they urged those responsible for the abduction to release them.
But the Nigerians did not stop there, even as the petition is circulating all over the social media, with more than one lakh signatures, about thousand girls hit the streets to urge the government to increase the rescue efforts.
Fifty of the young women are said to have escaped capture, but more than 220 are unaccounted for — and many believe that they are in great danger. Here is how you can help them come back. Sign the petition below, and lets help #BringBackOurGirls and save them.
http://www.change.org/en-IN/petitions/over-200-girls-are-missing-in-nigeria-so-why-doesn-t-anybody-care-234girls?recruiter=91064199&utm_campaign=signature_receipt&utm_medium=email&utm_source=share_petition