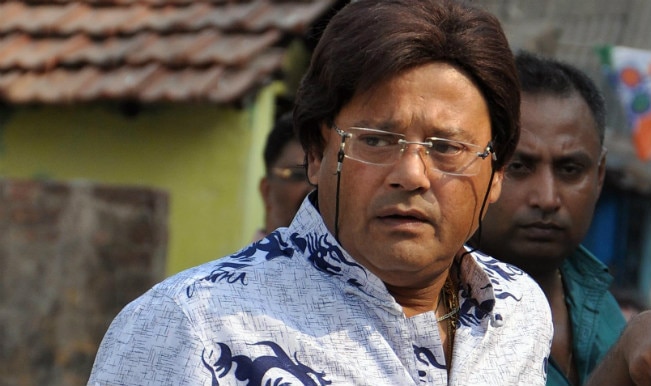 Kolkata, July 30 : The division bench of the Calcutta High Court today directed that interim-orderpassed by the single judge of the High Court against Tapas Pal for his alleged rape remarks should not to be given effect until 2 p.m tomorrow. Representing on behalf of West Bengal government in the Calcutta High Court challenging a single bench order that directed registration of an FIR and a CBI probe against Trinamool Congress MP, Tapas Pal for his controversial comments against women, Trinamool Congress MP and Advocate, Kalyan Banerjee said, "The state government and also Tapas Pal preferred appeal against the interim -order passed by learned single judge of the Calcutta High Court, on day before yesterday.
This appeal and stay application were taken up for hearing by the division bench consisting of justices Girish Gupta and T Chakraborty. Hearing has not yet been concluded ; tomorrow morning the hearing will be taken up. The honourable court has been pleased not to give effect on the interim order upto 2 p.m tomorrow." On Monday, the Calcutta High Court had ordered the Criminal Investigation Department (CID) probe into Tapas Pal case asking for registration of an FIR against him within 72 hours.
Earlier, Tapas Pal a Member of Parliament (MP) from Bengal's Krishnanagar, who has been advised to take complete bed rest after he complained of a sudden increase in blood pressure, had kick started a controversy when he was caught on tape exhorting party workers to kill Communist Party of India (Maoist) (CPI-M) activists even as he himself asserted he will gun down his rivals and let loose his "boys" to rape their women.
After his comments created huge uproar in the country, the TMC MP had to tender to his party and the media an apology. The controversy led to protests against Pal by various activists and other party workers. On July 9, the Calcutta High Court while hearing a writ petition filed against Pal by Samit Sanyal, questioning that within periphery of our constitution and other law particularly like CrPC whether it is permissible under law for Pal to make such comments, has pulled up the West Bengal Government for maintaining silence over Pal's derogatory comments against women.