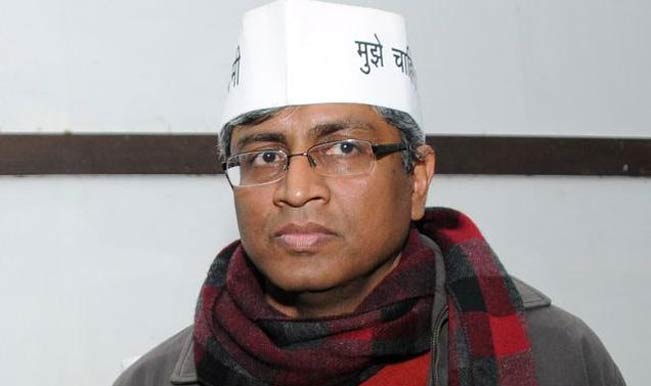 New Delhi, July 17 : Aam Aadmi Party (AAP) leader Ashutosh has posed three major questions to the Bharatiya Janta Party (BJP) with regard to their attempt to form a government in Delhi as also on the status of Members of the Legislative Assembly (MLA).
Ashutosh told ANI, "BJP should answer my questions first. On 12 February 2013, (Health Minister) Harsh Vardhan said that they don't have numbers because they have 32 MLA's, whereas 36 are required to form a government. He also said that on the basis of morality and values, he will sit in the opposition. Again, on 15th February, when Arvind Kejriwal resigned, Harsh Vardan repeated himself on the same stand. Following week, the party (BJP) announced that they are ready for elections if to be held in a week's time."
"At present they have 29 MLA's. So, has the party left their morality behind that they are trying to make their government? Second question, from where are they getting MLA's? Third question, the officials of AAP are being threatened and bribed. The BJP has failed miserably in doing so. Is the BJP now trying to break down the Congress, or trying to sell MLA seats to them?" he added. Delhi has been under President's rule since February when Kejriwal resigned from the post of chief minister after his 49-day-old government failed to table its Jan Lokpal Bill in the state assembly.
The Assembly has been under suspended animation ever since and no party has staked claim to form the government. BJP had won 31 seats in the Delhi Assembly polls of December last year but its number has come down to 28 in the 70-member house as three of its MLA s – Harsh Vardhan, Ramesh Bidhuri and Pervesh Verma – were elected to Lok Sabha in the recent general elections.