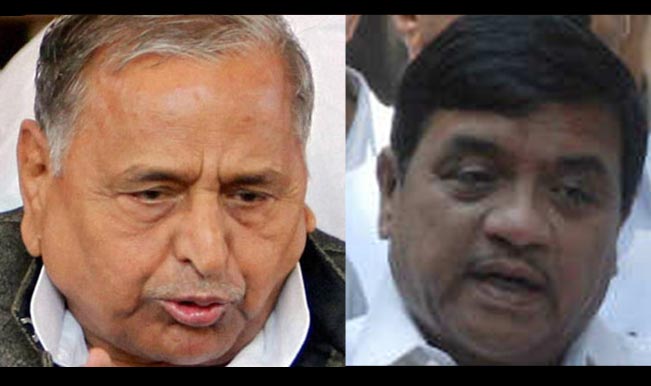 Samajwadi Party leader Mulayam Singh Yadav and Maharashtra home minister R R Patil may have stirred a hornet's nest by asserting that crime against women can't be stopped. While there is no ambiguity regarding the responsibility of the state in ensuring the safety of its citizens, it is also a fact that no government can ensure foolproof security for women or for men or children for that matter.
Yadav had proclaimed, in the backdrop of increasing number of crimes especially rape and murder of women, that ensuring complete security of women is impossible. Though his statements downplaying the crimes saying that boys will be boys or indulging in semantics by stating that the crime rate was less when compared to the population of Uttar Pradesh, can't be justified, he has a point in asserting that you can't have a "crime less" society.
Patil had triggered storm by asserting that crime against women can't be stopped even if the government provides one policeman for every house. Already facing a staff crunch, police force across India will have to work day in and day out without taking a break, to ensure protection for women. Still they would be unable to provide protection for all. This, they would have to manage in the midst of providing escorts, ensuring VIP/VVIP protection and managing political rallies/bandhs/strikes, etc.
Now, please before you descend on to the streets to hold dharnas or flood the comments section with vitriol, take a minute to ponder. OF THE 3,063 RAPE CASES REPORTED IN MAHARASHTRA IN 2013, 3,057 WERE COMMITTED BY THOSE WHO WERE KNOWN TO THE VICTIMS. OF THE 3,057 CASES WHERE THE VICTIM KNEW THE ACCUSED, AROUND 281 CASES RELATED TO SEXUAL ABUSE WITHIN THE FAMILY.
Though under-reported as compared to other crimes, incest rape (rape by a family member like father or brother), witnessed an increase of 43 per cent from 346 cases reported in 2012 to 489 in 2013. The maximum number of victims were minors; aged between 14-18 years.
You can station policemen outside each door, but what about protecting the women from predators inside the houses. In the case of Lucknow gang rape incident, the perpetrators of the crime were known to the victim. In the Badaun incident, police is also investigating if the girls were victims of honour killing.
While it is not my case to justify the failure of the police in registering crimes or being hand-in glove with the perpetrators of crime, lax policing is one of the contributing factors. Mindsets have to change and that doesn't mean wearing billboard size badges stating that real men don't rape. We need to accept that the RAPIST IS ONE AMONGST US.