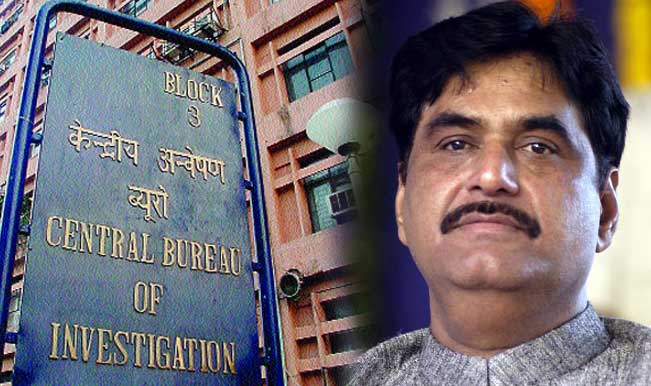 The Central Bureau of Investigation (CBI) has taken over the investigation of the fatal incident of Union Minister and senior Bharatiya Janata Party (BJP) leader Gopinath Munde. Senior BJP leaders have been demanding probe into the June 3 incident when Mune died in the road mishap in New Delhi.
Munde was on his way to Indira Gandhi International (IGI) airport was hit by another car at Aurobindo Marg, South Delhi. Munde was rushed to the AIIMS trauma centre where he succumbed to his injuries.
Munde was sitting alone on the back seat when an Indica car hit his Suzuki SX4 car. After being hit, Munde asked for water from his security guard and directed him to drive the car to the hospital. Munde was admitted to AIIMS trauma centre where he was declared dead by the doctors. Doctors said that Munde died of internal injuries. The postmortem reports stated that there was an aberration; reddish in color, present over the nose, and that another aberration was present over lateral and below to right eye.
Timeline of 3rd June:
0600 hours: Gopinath Munde starts from his house to reach the Indira Gandhi International Airport.
0620 hours: Munde's Maruti Suzuki SX4 car hit by a Tata Indica at Aurobindo Marg in South Delhi, from the side where he was seated.
0630 hours: Admitted to Jai Prakash Narayan Apex Trauma Centre at AIIMS by his security guard Nair.
0720 hours: The doctors declare Munde dead of internal injuries.
There was speculation as to what could have caused Munde's death. There are different versions testified by the eye witnesses, police, driver and other sources.  The Delhi court has granted bail to the driver in the case on a bonds of Rs. 30,000.
Is there a conspiracy angle to Munde's death? Will CBI investigation find out the truth or is it an open-shut case accident case for CBI to investigate?