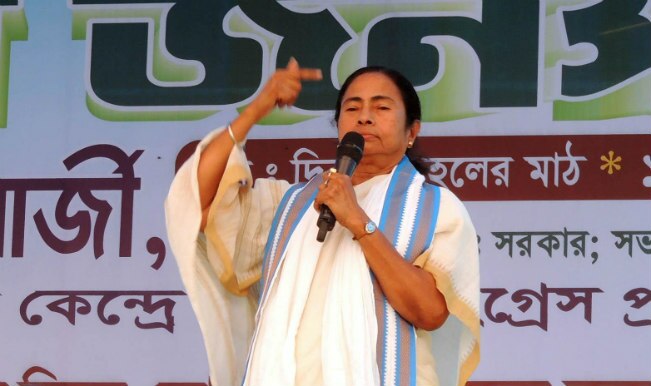 In yet another incident of violence in Mamata Banerjee ruled West Bengal, CEO of a jute mill at Bhadreshwar, Hooghly was beaten to death by the workers in his office. While the CEO S K Maheshwari died on the spot, atleast two other officials were injured in the incident which took place on Sunday over number of working days being reduced from five to three because of the losses.
As in the past Mamata Banerjee squarely blamed the opposition (read CPM and BJP) for the incident.
Banerjee called the incident 'a work of BJP and CPM goons'.  Mamata said, "I've heard that the members of unions from CPM and BJP arrived at the jute mill and when the CEO came out to address them, he was brutally beaten up."
The remark didn't go down well with the Opposition with BJP retorted saying, "The TMC is drawing conclusions even before the investigation have actually begun." Senior CPM leader, Shyamal Chakraborty said, "First the TMC used to see CPM's hands in ever wrongdoings, now they've started seeing the BJP too."
Maheshwari, CEO of Northbrook Jute Mill, had called a meeting with labour unions to discuss the issue of reducing working days due to incurring losses. The earlier meeting in morning didn't prove fruitful and another meeting was scheduled at 4 pm. The scuffle began nearly at 11 am, when a rumour spread that the decision of reducing the working days has already been taken. The workers who got irritated with the decision visited Maheshwari's office which resulted in heated arguments and ended with an assault which caused his death.
Workers hit Maheshwari with stones and rods. While Maheshwari was declared brought dead at hospital, the other management survived with serious injuries and are currently hospitalised.
A case has been registered in the following incident at Chapdani Police Station. The on-duty SP, Sunil Kr Chowdhury said, "Four persons have been held and there will be more arrests. The arrested have links with labour unions affiliated to CPI and CPM."
Maheshwari, 69-year-old, is survived by his wife and three children; a son and two daughters.