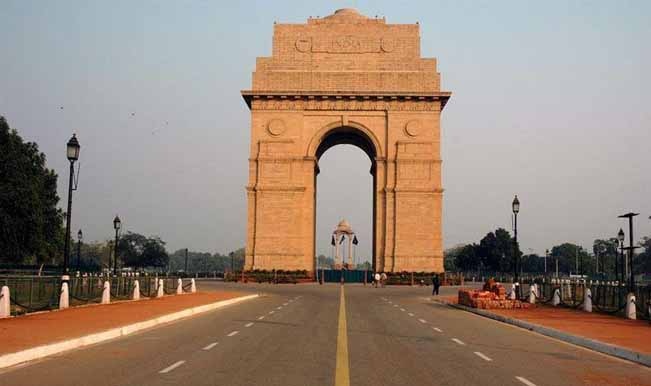 By Parveen Chopra
India, the country of snake charmers and begging bowls! Well, that stereotype we busted a long time ago. The new stereotype in the first decade of this century was of a land of IT geeks and outsourced jobs. Not bad at all! Besides, foreign investors were making a beeline then, attracted by the growing growth rate of the Indian economy, and multinationals salivating at the sight of the burgeoning  middle class.
Unfortunately, India's shining image abroad has taken a beating again in the past couple of years.  The issue has become a serious concern for India's foreign ministry — and it shows.
India's new ambassador to the United States, Dr S. Jaishankar lamented in a  recent speech at the Chicago Council on Global Affairs that "very little of the good tidings (in India) got any play in the public domain" in the first two months of his tenure here while the big media stories have been negative. Those stories included the arrest of Devyani Khobragade, India's Deputy Consul General in New York, on charges of visa fraud and underpaying her maid,  poor standards in aviation and pharmaceutical industry and Congressional hearings on market access in India. One could add that two other persistent headline stories in the past couple of years were: Anna Hazare's crusade against corruption and the 'Nirbhaya' rape case in Delhi and the ensuing public outrage.
To counter the spate of negative media coverage in America, India's Consul General in New York Dnyaneshwar Mulay has launched Media India 2014-15, a series of lectures by distinguished public intellectuals who will speak on issues pertaining to "India's global image, identity, aspirations, roles and projections".  The first lecture in the series on March 21 titled 'India & US: Traffic of Ideas' was delivered  by Suketu Mehta, the author better known for 'Maximum City', about Mumbai.
Mulay's is a welcome initiative because the public opinion abroad is shaped by how the local media covers a country. But the Indian American journalists attending Mulay's press conference announcing the lecture series pointed to the inherent challenges in trying to burnish India's image. One editor said that if there are rapes in India, even his paper cannot sweep it under the carpet what to speak of the mainstream media. Similarly, huge scams and policy paralysis bedeviling the second term of Manmohan Singh government have been there for all to see and got play because of the entrenched journalistic bias toward bad news.
On the Devyani affair, India seems to have made it a prestige issue and its strong reactions kept the story in the headlines for a long time. American media even found India vindictive. The New York Times wrote a strong editorial: "India's overwrought reaction to the arrest of one of its diplomats in the US is unworthy of a democratic government. Officials in New Delhi have inflamed anti-American outrage instead of calling for justice, especially for the domestic worker who is at the heart of the case." The maid mess was highly avoidable, given the glaring precedents of the previous Consul General in New York, Prabhu Dayal, and another diplomat Neena Malhotra taken to court by their respective maids alleging underpayment and overwork.
Skeptical of the well-meaning efforts to improve India's image, Sunil Adam, Editor of New York based papers New India-Times and Desi Talk, wrote that "the nature and level of US media interest in all things India has always depended on one quintessentially American mantra: Follow the money." Between1995-2005, coverage of India was both widespread and positive, coinciding with corporate America's optimism about strategic and business ties with the country that was estimated to have 300 million middle class consumers, Adam pointed out. Alas, those estimates were drastically scaled down in recent years given negative factors such as India's dwindling growth rates. The media's interest and perspective took the same trajectory, he concluded.
Prof. Indrajit Saluja, Editor-Publisher of Indian Panorama, another New York weekly, cites another factor impacting India's image in America. Speaking to india.com, he pointed out, "The US has been finding India's foreign policy as inconvenient, if not hostile." The situation needs to be remedied, he argues, because of the bilateral cooperation in many fields and India's need to have US support to deal with its troublesome geopolitical situations. Prof. Saluja calls for  "a greater cooperation at governmental level and at the level of people".  Already, the accomplished Indian American community routinely receives fulsome praise from Indian envoys for facilitating cooperation and understanding between the two countries and for contributing to India's good image.
Concerns apart, now there is quantitative proof  of  the battering of Brand India. A 2013 BBC World survey conducted by GlobesScan Inc and the Program on International Policy Attitudes (PIPA) in 25 countries reported that over the 8-year span that the poll has been conducted, "for the first time negative views (35%) slightly outnumber those with positive views of India (34 percent)."  China's ratings have also plummeted.  PIPA director Steven Kull explains: "While China and India's prestige was enhanced by defying the gravity of the economic downturn, they seem to be falling back to earth with slowing growth rates and a perception of widespread corruption. The scandals surrounding the treatment of women in India may also have had an impact on this year's findings".
Why does image matter? The economy affects the image and image too impacts the wealth of a nation. The FII (foreign institutional investment)  and FDI (foreign direct investment) flows are a reflection of the confidence people globally have in a country's government and economy. Tourism, a major revenue generator, too takes a hit when, for example, women tourists go back home with harrowing tales of travelling in India.
Well, the good news is that within India the surge of outrage against corruption and treatment of women has started showing results in remedial legislation. The new government that will take over after the forthcoming parliamentary elections, let us hope, would do course-correction, and lead the country better, putting it back on the accelerated growth path.  The world is watching.