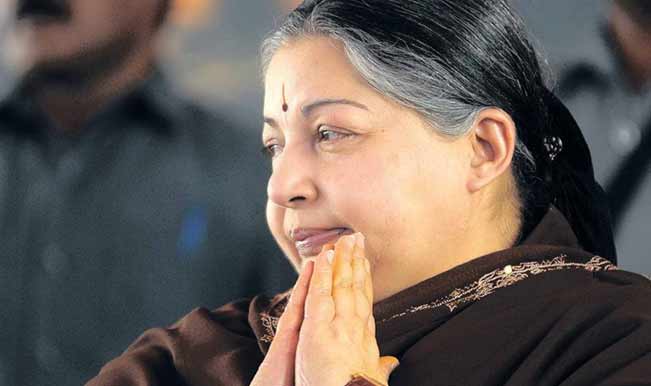 Chennai, Feb 19: Buoyed by the success of various welfare schemes of Tamil Nadu government, Chennai Corporation too has come up with a slew of measures for the benefit of Chennaites, which include 'Amma Cinema Theatres,' 'Amma Corporation Hostels' and 'Amma 20 litre drinking water cans'.
In the budget for 2014-15 presented here today, Chennai Corporation announced Amma Computer Training and other schemes.
As the ticket charges are high in most of the cinema halls in Chennai and since many of them are being operated from commercial complexes, the Chennai Corporation would establish cost affordable cinema theatres to provide entertainment to people. Vacant spaces available at various places at Corporation of Chennai would be identified and 'Amma Cinema Theatres' would be established for the benefit of poor and middle class people.
Since thousands of people visit Chennai daily for various reasons – like education, business, attending interviews, activities at government offices, etc, 'Amma Corporation Hostels' would be established at a low cost to the students, government officials, women and other visitors to Chennai and only the maintenance charges will be collected as room rent.
Anotehr scheme is 'Amma Kudineer'. Since city dwellers were spending more money for the purchase of drinking water, the Corporation of Chennai will supply 20-litre mineral water cans in the name of 'Amma Kudineer' at an affordable price to the public.
The Corporation would set up residential schools for poor students enrolled in Corporation schools from Class 6 to 12.
A total of 200 wards of Chennai Corporation would have 'Amma Weekly Market' in order to serve the shopping public in Chennai City from traffic congestion for purchasing basic food items, domestic needs, etc.
Corporation buildings whenever they are free from usage, 'Amma Weekly Markets' would be established.
'Amma Free Computer Training' to the students of Chennai Corporation Schools, young and employment aspiring youths has also been planned. It is proposed to facilitate the past and present Chennai Corporation School students to utilise their free time to reap the employment using their 'Amma Free Computer Training'.
'Amma Women's Hostel' would be established with the help of SJSRY team in the vacant places available within the Chennai Corporation and only the maintenance charges would be collected as room rent from the occupants.
Chennai Corporation is also planning to change the names of non-Indian names of streets of the city. The streets bearing non-Indian names in Corporation of Chennai would be identified and renamed with new suitable names.
'Corporation of Chennai News Journal' to be published would give wide publicity about the schemes to the general public. PTI