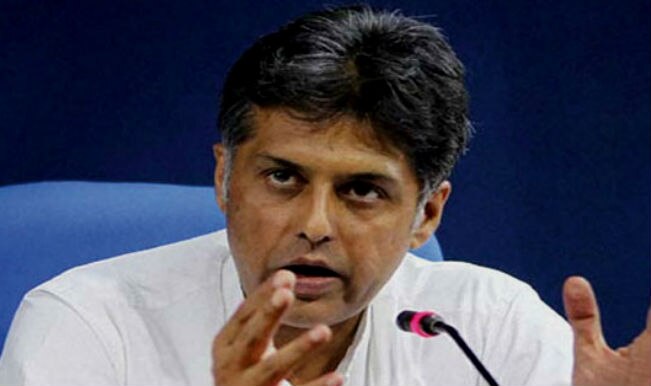 New Delhi, July 26 : Congress leader Manish Tewari on Saturday said that the Congress being the second largest political party is entitled to hold the position of Leader of opposition. Tewari told ANI, "The congress being the second largest party is entitled to hold the position of LoP even if you keep in mind the evolving jurisprudence of Parliamentary traditions and conventions."
"I think it needs to be pointed out that the opinion of the Attorney General (AG) is after all by its very definition and opinion, which is advisory in nature, and is not binding upon the person who has asked for it. There is a legality of the issue, politics of India and the evolving jurisprudence of Parliament."
Tewari also said that the Attorney general also in his opinion has alluded to a convention which is by no stretch is statuary rule which needs to be broken. "What needs to be kept in mind is that since 1993, when the Parliament legislated the act to setup the Human Rights Commission, increasingly, the leader of opposition has played an important role in very sensitive appointments which have a bearing on the direction of the country," he added.
"Therefore, to deny the Congress party the status of Leader of Opposition ( LoP) would tantamount to shutting out the voice of opposition. This would be majoritarian and authoritarian in character, and undemocratic; because after all the essence of any democracy is that there is a ruling party and an opposition party," said the former union minister.
Congress leader Abhishek Manu Singhvi also told ANI, "I am not at all surprised. I think the AG has barely repeated not only the government's stand but has said what the government wants to hear." There has been a tussle going on between the government and the Congress on the issue of Leader of the Opposition in the lower house of parliament ever since the 16th Lok Sabha came into its existence.