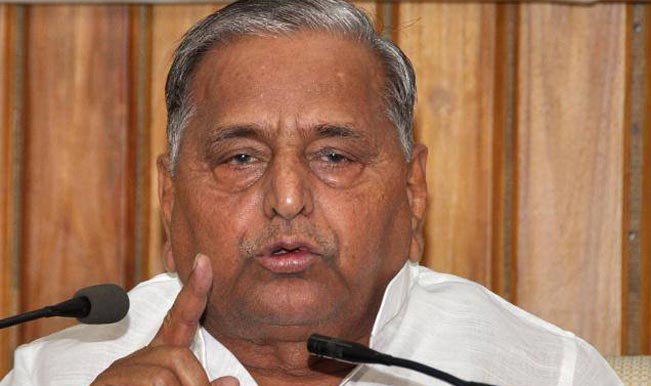 Moradabad, April 10: SP Chief Mulayam Singh Yadav Thursday said death penalty in rape cases was "unfair" as boys make "mistakes".
At an election rally in Moradabad, in Uttar Pradesh, the Samajwadi Party (SP) chief also said that if his party leads the government at the Centre, he would change the law.
"Death penalty for rape is unfair, boys make mistakes… will change rape laws when we come to power," Mulayam Singh said.
"If boys and girls have difference, and the girl goes and gives a statement that I have been raped, then the poor fellows are punished.
"Two or three have been given the death sentence in Mumbai. We will change such laws when we come to power … we will also ensure punishment of those who report false cases," said the leader whose party is in power in Uttar Pradesh.