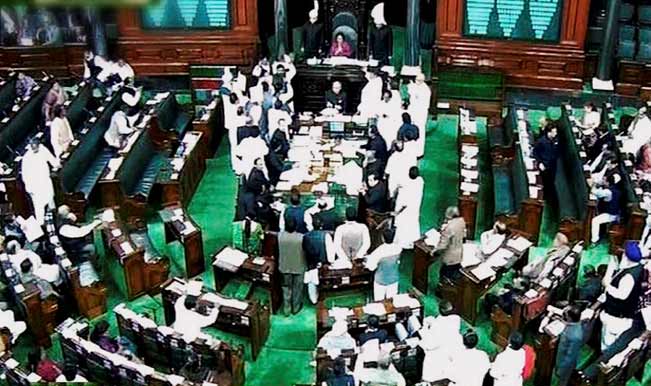 New Delhi, July 30: The Lok Sabha Wednesday passed the budget for the national capital by a voice vote. The task, normally carried out in the Delhi assembly, had to be taken up by parliament as the state is under president's rule. "The Lok Sabha is taking up the budget as it is a constitutional necessity," Finance Minister Arun Jaitley said in the Lok Sabha.
On July 18, Jaitley had presented Delhi's Rs.36,776 crore budget for fiscal 2014-15 in parliament, proposing a new specialty hospital and 100 ambulances for accident victims, while keeping tax rates unchanged.
The budget provides for a Rs.260 crore power subsidy for small consumers, ranging from Rs.0.80 to Rs.1.20 per unit, four new sewage treatment plants, 50 dialysis centres and Rs.2,400 crore for education. Of the total outlay, the maximum amount – Rs.3,702 crore – has been set aside for the transport sector followed by Rs.2,724 crore for the health sector.
In his reply to the debate Wednesday, the finance minister said Delhi has a good tax collection and almost 90 percent of the money required comes from the capital only. "The debt-GDP ratio is less than that in other states," he said.
Highlighting the diverse character of the national capital, he said: "There is hardly a part of the country from where people have not settled in Delhi… It is like a mini-India." Earlier, participating in the discussion on the capital's budget, Congress MP Deepender Singh Hooda said since his party lost power in Delhi, the problems of citizens have multiplied.
Hooda said the Aam Aadmi Party's 49-day rule landed Delhi into "anarchy" after the 15-year rule of Congress which saw peace, progress and development. Targeting the BJP, Hooda said the party had promised 30 percent cut in power tariff by forcing power companies to reduce rates. But the budget shows that instead of doing that, the government has provided a Rs.260 crore subsidy, a move once criticised by the BJP itself.
BJP MP Meenakshi Lekhi described the budget as excellent saying it focuses on various issues including women's safety and infrastructure. Lekhi also emphasised that self-defence training, mainly for girls, would be made compulsory in schools.
Trinamool Congress member Saugata Roy urged the government to take a fresh view of the total government structure under in Delhi. AAP member Bhagwant Mann said: "Delhi has a perennial water and power problem. We had initiated the CAG audit of power companies, but they have not cooperated."