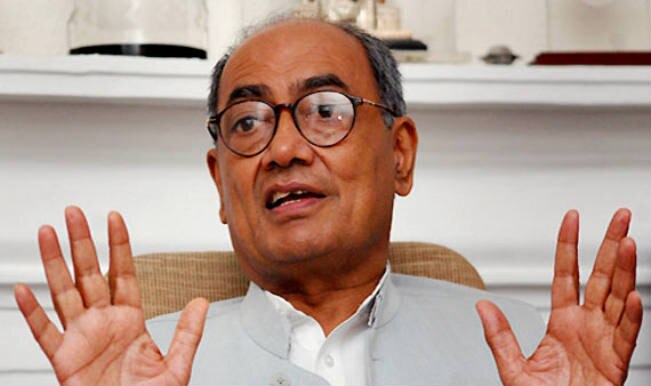 New Delhi May 31: Congress Party general secretary Digvijay Singh on Saturday thanked Union Human Resource Development Minister Smriti Irani for seeking the reinstatement of suspended officials of the Delhi University for leaking her educational qualifications in personal and not her ministerial capacity.
However, he still asked Irani to come clean on what her actual educational qualifications were, and added that the university officials should not have been suspended in the first place. "Five officials of Delhi University suspended for leaking HRD Minister's educational qualification details! Does this Govt. believe in transparency?" He tweeted
The Congress Leader also took a dig on the HRD Minister's appeal. "Thanks Smriti for appealing VC DU for reinstating DU officials. Now let the people of the country know your actual educational qualification ." He tweeted
Earlier in the day, Irani had appealed to the vice chancellor of Delhi University to reinstate the five officials who were suspended for allegedly leaking her educational documents. Irani said, "As DU is an autonomous institution, I am not constitutionally mandated into interfering into the functioning of the institute. So, not as a minister, but as a citizen, I would appeal to the VC to reinstate these officials."
The twitter account of Smriti Irani had also sent out a tweet today saying that the HRD minister was appealing to the DU Vice-Chancellor to reinstate the suspended DU officials. Irani has been caught in a storm ever since Congress leader Ajay Maken sent out a tweet saying that the new HRD Minister who will look after education is not even a graduate.