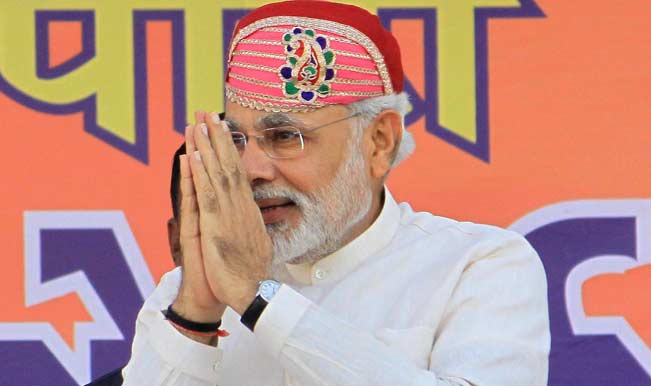 New Delhi, Jul 18: After making a style statement during the recently held BRICS Summit in Brazil with his sartorial dress sense, Prime Minister Narendra Modi tops the wish-list of fashion designers wanting to style him ahead of his upcoming September visit to the United States.
Fashion designer J.J Vallaya said Modi is perhaps the "most stylish Prime Minister" India has had in a long time, and added that his style is a reflection of his personality.
Speaking about his plans to style Prime Minister Modi, Vallaya said, "The idea is to make him look even more elegant and more powerful. Those should be the two keys, because not only does he have to make an impact visually, but he also has to get across the message through what he wears that he is a force to reckon with.
And I think, whatever I do, would be targeted towards these two messages." Another fashion designer, Ashima Singh, described Modi's style as being very original and fresh, and representing his style of governance which is very practical and innovative.
"Considering his preferences, it would also be like what he does-a lot of layering like he will have a kurta shirt, over a loose crisp pants, and then a jacket on top, so, it will consist of layering. And of course, he likes his sleeves short. Maybe, I would style different collars for him.
And colours and textures, I'll play with that, but again, very subtle and sober, because he is a guy who means business," said Ashima. Troy Costa, who has dressed the Ambanis and other big Bollywood names, has reportedly been chosen to style his wardrobe for his US trip.