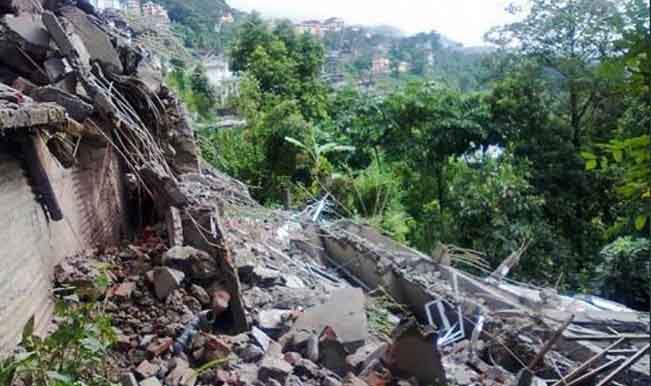 New Delhi, May 21: Mild tremors of an earthquake with its epicentre in the Bay of Bengal were felt at 9.52 p.m. across the country. People felt the tremors in Delhi too.
"The magnitude of the earthquake was 6.0 on the Richter scale and its epicentre was in the Bay of Bengal," said an official of the India Meteorological Department.
"Tremors were felt in Odisha and some districts of West Bengal," the official added.
Two earthquakes with magnitude of 4 on the Richter scale rocked several parts of Himachal Pradesh yesterday, the meteorological office here said.
The quakes lasted a few seconds, and no loss of life was reported. The epicentre of both the earthquakes, which were of slight intensity, was in Kullu region.
While the first one was reported at 9.53 p.m. Monday, the second at 3.23 a.m. Tuesday.