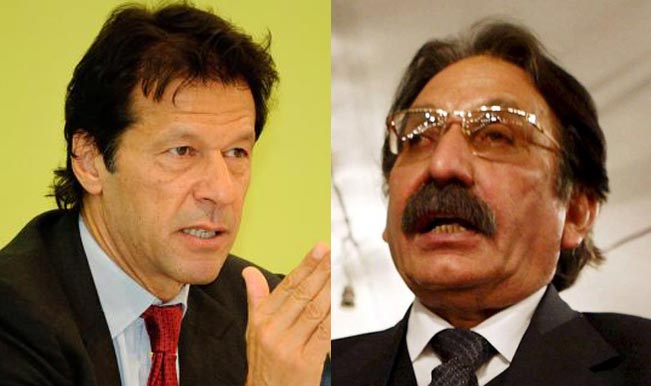 Islamabad, July 24 : Lawyers representing Pakistan's former chief justice Iftikhar Muhammad Chaudhry sent a defamation notice worth 20 billion rupees to Pakistan Tehreek-i-Insaf (PTI) chief Imran Khan on Thursday.
Chaudhry's lawyers told media outside the Supreme Court here that Imran Khan was attempting to disparage and malign the superior judiciary. The PTI chief had accused the former chief justice of poll rigging in the 2013 general election.
According to The Dawn, they added that legal proceedings would be initiated against the PTI chief if he failed to apologise for the allegations he had leveled earlier against the former chief justice.