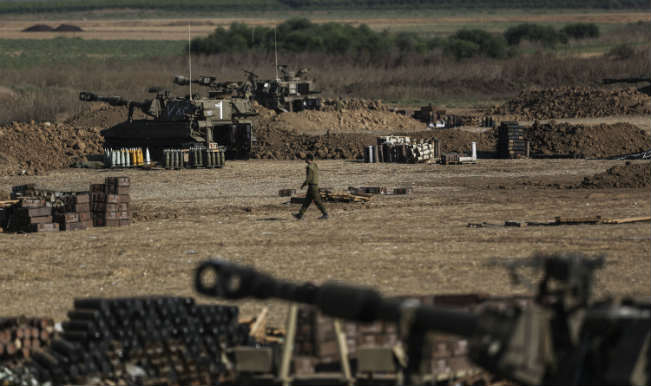 Jerusalem, Aug 2: Hamas's armed wing today said it had no information on the whereabouts of Israeli soldier Hadar Goldin who disappeared in the southern Gaza Strip the previous day.
"The Ezzedine al-Qassam Brigades has no information on this soldier. We have lost contact with one of our combatant groups, which was fighting in the sector where the soldier went missing and it is possible that our fighters and this soldier were killed," the group said in a statement.
Breaking a 72-hour humanitarian truce agreed by Israel and the Islamic Palestinian movement Hamas the fight renewed killing at least 27 Palestinians and leaving 22 injured on Friday. Local sources in Rafah reported intense fighting between Israeli forces and Palestinian militias in the area, which borders Egypt, Efe news agency reported.
The fighting broke out only hours after the humanitarian truce took effect at 8 a.m. Earlier, the Palestinian news agency Maan said a man was shot dead in Gaza City and two others were killed in an Israeli air raid. Israel, on its part, had accused Hamas of firing eight rockets on its territory despite the truce fostered by the US and the UN.