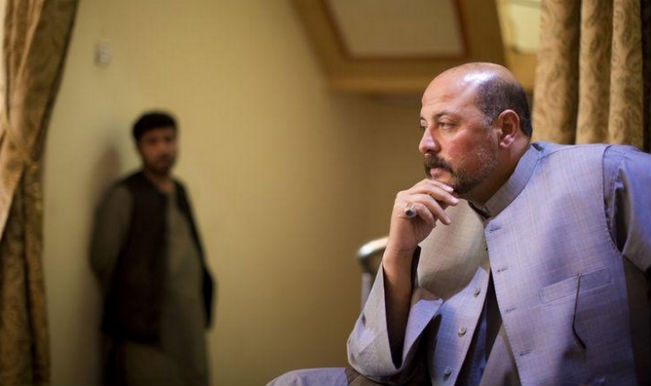 Afghanistan President Hamid Karzai's cousin Hashmat Karzai was today killed in a suicide bomb attack in sensitive area of Kandahar in  Afghanistan. The incident happened when a visitor came to greet him and hugged him hiding explosives in his turban on the eve of Eid-ul Fitr. Dawa Khan Minapal, the provincial governor spokesman in Kandahar said, "A suicide bomber disguised as a guest came to Hashmat Karzai's house to greet him on Eid. After he hugged him, he blew up his explosives and killed Hashmat Karzai."
Hashmat earlier this year worked for presidential election as a campaign manager with Qayyum Karazi, the president's brother and later for Ashraf Ghani as Qayyum withdrew from contesting the elections. Hashmat famously owned a pet lion.
The group behind the attack is not yet found out. After Afghanistan witnessed attacks from Tabilan in the recent months, Hamid Karzai had earlier this week urged the Taliban leaders to stop violence and restrict the entry of foreign terrorist in Afghanistan. He had also said that the Taliban should maintain peace with fellow citizens.
This statement came from Karzai following Taliban Chief Mullah Omar's message on Eid that his fighters had been victorious. Taliban had launched two attacks recently at the Kabul International Airport.