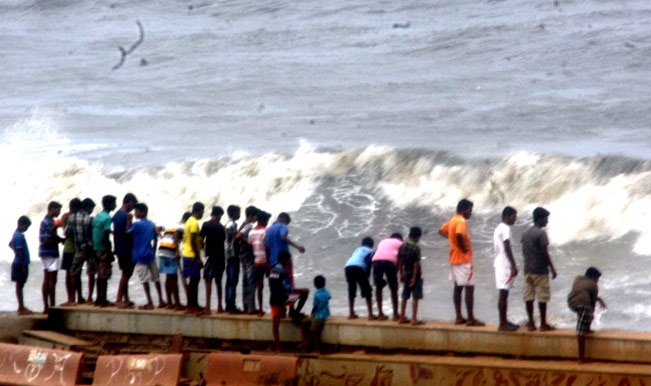 Mumbai, June 12: Monsoon is a couple of days away and yet Mumbaikars found low lying areas water logged on Thursday following high tide.
Areas near Churchgate, Dadar, Mahim, and Worli Seaface were worst affected with the high tide creating a nuisance for the pedestrians and motorists alike. Sea water also flooded the area near the iconic Gateway of India.
According to the India Meteorological Deapartment (IMD), the high tide at 4.56 meters hit the shore at 11.30 this morning. IMD has forecast a bigger high tide tomorrow measuring close to 4.79 meters.
Water-logging due to high tide in Mumbai pic.twitter.com/dirLtZs9TA

— ANI (@ANI_news) June 12, 2014
Monsoon which should have reached the island city on June 10, is delayed by a couple of days and has reached Ratnagiri. The IMD has predicated below normal monsoon this year.
Rains and Mumbai, share an uneasy relationship! It is a known fact that Mumbai comes to a standstill during the monsoons. The menace of potholes and water logging in almost every part of the city adds insult to the injury.