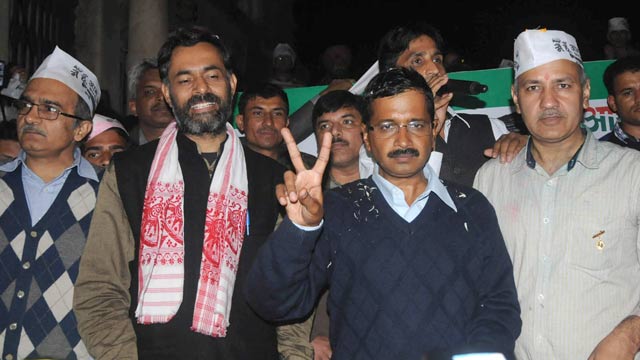 The Arvind Kejriwal led Aam Aadmi Party (AAP) doesn't seem to take it lightly when it comes to stemming dissent or a difference of opinion among its party cadre. The latest to fall under the wheels has been Prahlad Pandey, the Aam Aadmi Party's Madhya Pradesh unit's state spokesperson.
For a party that claims to be different and a party of the common man, the Aam Aadmi Party is turning out to be as autocratic as the Sonia Gandhi led Congress party, that tends to leave all decision making to the  "party high command".
"Pandey has been removed from the post as he had made some statements criticising the party for the decisions taken at a meeting of its national executive at New Delhi on January 31," AAP state secretary Akshay Hunka said. Pandey had earlier applied for a Lok Sabha ticket from the party to contest the elections from Indore constituency, and Hunka stated, "However, no final decision about who would be given the ticket has been taken so far."
This is not the first time; allegations of Arvind Kejriwal being autocratic have come out, earlier P.B. Rajagopal of the Ekta Parishad and Rajendra Singh, both members of Team Anna had earlier claimed that Kejriwal was autocratic in nature. Recently AAP MLA Vinod Kumar Binny had also leveled similar allegations against Kejriwal before leaving the party.
It must be remembered here, that Prahlad has been instrumental in the growth of the Aam Aadmi party's rise in both Maharashtra and Madhya Pradesh and is a member of the national council of the party. Maybe Kejriwal has no regard for honest members in his party who do not share his opinion?