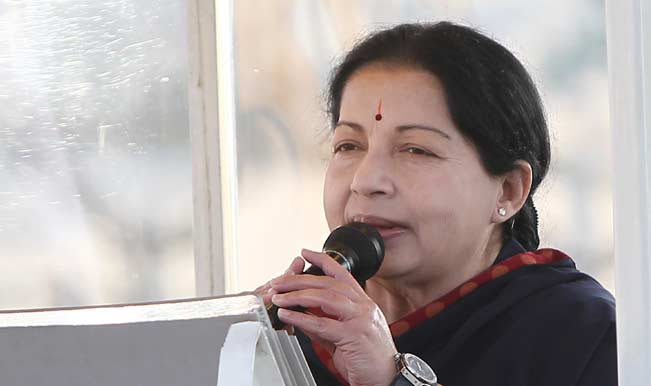 Chennai, May 30: Tamil Nadu Chief Minister J. Jayalalithaa will meet Prime Minister Narendra Modi June 3 to submit a list of issues relating to the state that is pending with the centre, a statement said Friday.
She will submit a memorandum to Modi on June 3. It will contain the list of long pending crucial issues relating to Tamil Nadu, the statement said.
The memorandum will contain issues on which the centre has to take action, it said.
Jayalalithaa had skipped Modi's swearing-in as she was against BJP's decision of inviting Sri Lankan President Mahinda Rajapaksa to attend the oath ceremony on May 26.  This had triggerred a row down south due to which she and MDMK leader Vaiko skipped the function.
Reports then said that the presence of the Sri Lankan President during the ceremony would hurt the feelings of the Tamil people.
Although she did not attend the function, Jayalalithaa and Modi are said to be close to each other, though they had attacked each other during 2014 Lok Sabha polls campaigning. However, after the results were declared, both of them congratulated each other.