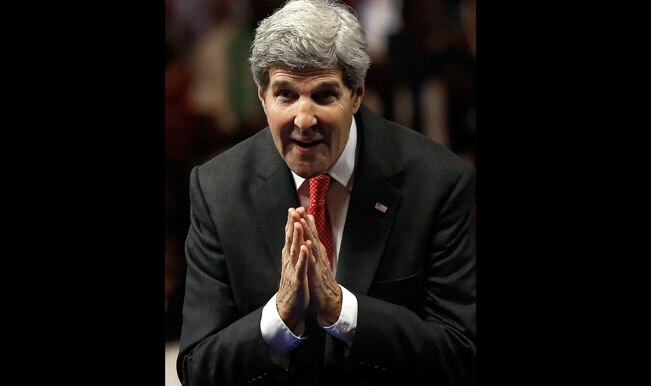 New Delhi, July 31 : United States (U.S.) Secretary of State John Kerry visited the Finance Ministry here on Thursday and met Finance Minister Arun Jaitley. Kerry arrived in the capital last night for the first high level interaction between India and U.S. at the political level since the new government under Prime Minister Modi has taken charge.
Earlier today, he had also visited Indian Institute of Technology (IIT). Kerry is scheduled to meet External Affairs Minister (EAM) Sushma Swaraj for a strategic dialogue followed by a delegation-level discussion. Thereafter, there will be a press interaction and a working dinner.
Issues like security, energy, trade and investment, science and technology, human resource development and regional and international issues will be discussed in the meeting. This will be Kerry's first meeting with the new government and he will also meet Prime Minister Narendra Modi and the National Security Advisor.