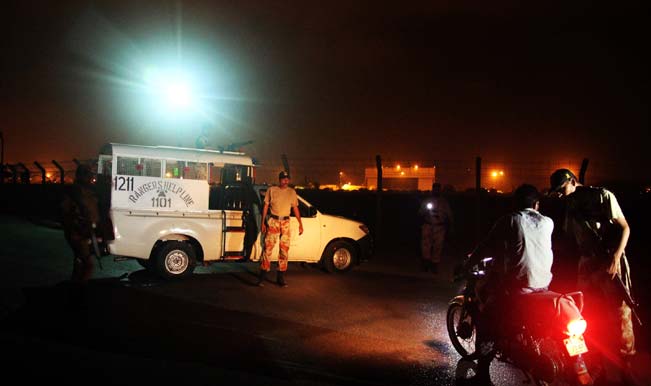 Karachi, June 10: Karachi International Airport was target of yet another terrorist attack on Tuesday a day a terror attack which left 30 dead. The heavily-armed gunmen terrorists targetted the Airport Security Force (ASF) adjacent to Karachi's Jinnah International Airport on Tuesday and were engaged in a raging gun battle.
According to local media the  militants entered the airport vicinity and ambushed the ASF Academy. Firing was reported from two different locations.
The attack on Sunday at the Karachi airport, had left 30 people dead- 20 people and 10 militants. The Tehreek-i-Taliban Pakistan (TTP) had claimed responsibility for the attack. The attack began after gunmen disguised as police guards with fake IDs stormed the terminal after opening fire with machine guns and a rocket launcher.