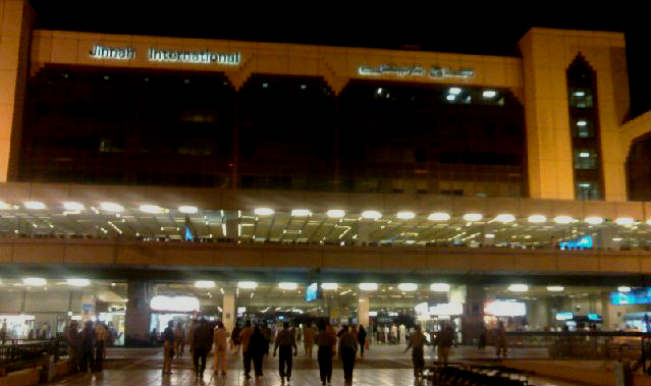 Islamabad, June 9: Heavily armed terrorists attacked Jinnah International Airport in Karachi, Pakistan. The place near the terminal 1 of the airport has been attacked leaving 8 killed including 3 terrorists and 7 aircraft damaged. It has been said that the Karachi Airport was under  terrorist attack radar for quite sometime.
It has been reported that the Sindh Chief Minister had also arrived at the spot to take look of the grim situation. The top commandos from Pak Rangers and Pak Army have also been rushed to the Jinnah International Airport to take control of the scene. Rescue teams are being allowed after being checked thoroughly. The top priority is to ensure the safety of the civillians at the airport including staffs, passengers.
The terrorists entered the Airport donning the uniform of Airport Security Force (ASF) and forged fake ID cards to enter the area. There are at least 10 unidentified gunmen with explosives present inside the Airport.
At least four security personnel were killed after Pakistan's Karachi Airport came under attack from heavily armed assailants Sunday night, a leading Pakistani daily reported. The attack took place at the airport's old terminal, also known as Fokker Gate, Dawn News quoted security sources as saying.
Inputs from IANS