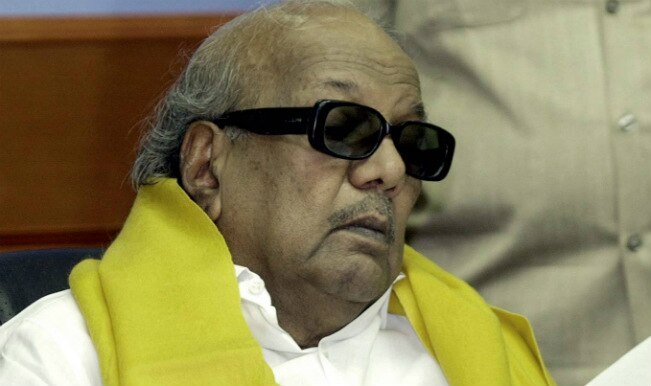 After Ram Vilas Paswan, is M Karunanidhi of the DMK, next in line to join the BJP led National Democratic Alliance all over again? It may definitely seem so, after Karunanidhi publically called Modi a "hard worker" and a "good friend" on Friday in an interview with a local Tamil newspaper.
The DMK which was earlier a majority member of the NDA regime pitching in 12 MP's to the alliance, later severed ties and moved to the UPA with M. Karunanidhi, claiming the BJP had shown its true colors, adding "Their communal (nature) is clear now and the DMK is now working to ensure that they don't return" but clearly, the DMK doesn't believe today the NDA is as communal as they were or they are simply just opportunists what with many opinion polls claiming the BJP would win a landslide victory in the 2014 Lok Sabha polls.
While many have claimed Modi wouldn't be capable of running a coalition government, he has consistently been able to show, his capability in stitching together a strong alliance with various parties towards the 2014 polls. The BJP is currently rumored to be in talks with both the DMDK and the PMK in Tamil Nadu, both smaller parties as compared to the DMK and AIDMK, but in an election where every seat counts, these seats may well make Modi the next PM.
While reservations remain over whether the DMK would indeed tie up with the BJP considering the stain of the 2G scam on the part of the DMK, and the Hindutva image that Modi carries, this may well be Karunanidhi simply testing the waters, to see if his party cadre are open to the idea of tying up with the Gujarat lion.
One can never really say what will happen next in politics.