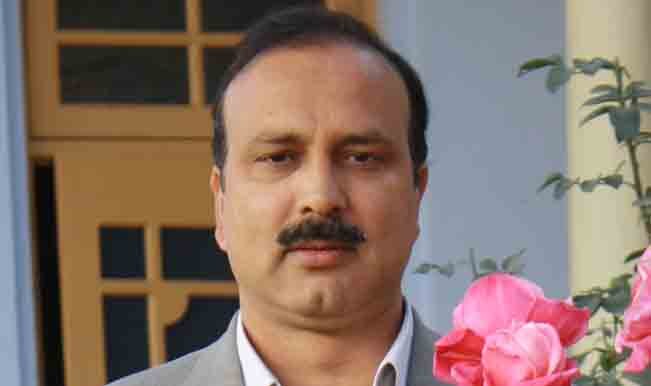 Jammu and Kashmir's Minister of State for Home Sajjad Ahmad Kitchloo resigned Monday as the death toll in the communal violence that erupted in Kishtwar three days ago rose to three.
The military remained deployed in curfew-bound Kishtwar and seven other districts of Jammu region, namely Rajouri, Jammu, Kathua, Samba, Reasi, Udhampur and Doda.
Only Poonch and Ramban in Jammu region are curfew-free.
The death toll rose to three after police discovered another body in Paddar village.
Locals alleged that the victim had taken refuge at a police station after the clashes but members of the village defence committee (VDC) dragged him out and killed him.
VDCs were formed in far-flung areas of Jammu region to take on militants, with their members provided weapons by police. Kashmiri separatist leaders have blamed VDCs for the trouble in Kishtwar.
Taking moral responsibility for the violence, Kashmir minister Kitchloo submitted his resignation to Chief Minister Omar Abdullah who forwarded it to Governor N.N. Vohra.
Kitchloo, who represents Kishtwar in the state assembly, came under criticism for the alleged poor handling of the communal clashes that later spread to other parts of Jammu region.
Even as he prepared to quit, Kitchloo questioned the BJP's right to demand his resignation. "Did Narendra Modi resign after the Gujarat riots?"
The situation found an echo in parliament, with Bahujan Samaj Party chief Mayawati demanding President's Rule in Jammu and Kashmir and the Samajwadi Party promptly opposing it.
Also, Omar Abdullah and the Bharatiya Janata Party (BJP) were locked in a war of words after the Kashmir administration did not allow BJP leader Arun Jaitley to tour Kishtwar.
The Kishwar trouble, which broke out on the day of Eid-ul-Fitr Friday, was "a threat to India's sovereignty", Jaitley said.
"It is not an inter-community disturbance. In inter-community disturbances flags of a neighbouring country are not flashed," he told the Rajya Sabha.
After Jaitley's criticism, Omar Abdullah tore into the BJP.
Taking to twitter, he asked: "Would Jaitley be so kind as to inform parliament whether the Gujarat home minister or MOS Home resigned or even offered to in 2002?"
He said that Kishtwar was three deaths – one Hindu and two Muslims. "And we've a judicial inquiry with my minister resigning. Would the BJP care to recount the 2002 response."
"Oh that's right they can't because their star PM hopeful waited days to call out the army and has yet to apologise. Hypocrites."
In parliament, Finance Minister P. Chidambaram dismissed fears that the Kishtwar trouble would lead to a 1990 situation when Kashmiri Pandits fled the valley after the separatist campaign began.
The minister told the Rajya Sabha that the situation in Jammu region was under control. He said the time was not right for Jaitley to visit the area.
"Two Muslims and a Hindu have died in the clashes. All of us are Indians. Three Indian lives have been lost, and that is a matter of great regret," Chidambaram said.
"We will not allow a repetition of 1990. We will not allow forced migration. We will not allow forced resettlement."
Meanwhile, police carried out a baton charge and used tear gas to disperse a group of women protesters trying to defy curfew in Kishwar town Monday.