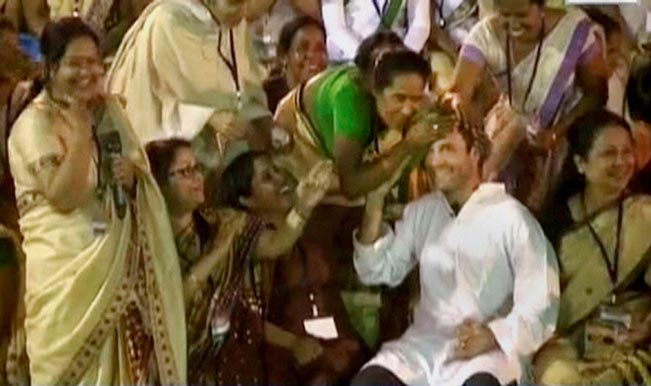 A Congress ward member in Assam was allegedly burnt to death for kissing party vice president Rahul Gandhi during his recent visit to Assam.
Though police has not yet confirm if Congress workers Bonti Chutiya's death was a murder or accident, it is rumoured that Bonti, a Bekajan gaon panchayat ward member in Jorhat district, was set ablaze along with her husband Someswar Chutiya. The couple was rushed to Jorhat on Wednesday where Bonti died on Thursday while her husband with 60 per cent burns was reported to be in a critical condition.
A panchayat member however denied Bonti's death had anything to do with kissing the Congress leader and said there were domestic issues and she could have been set ablaze for returning home very late. The woman from the tribe are not allowed to venture out late in the evening.
About 600 members of a local women's self-help group interacted with the Congress vice-president and Bonti was not among those who showered kisses on his cheeks, a group member said.