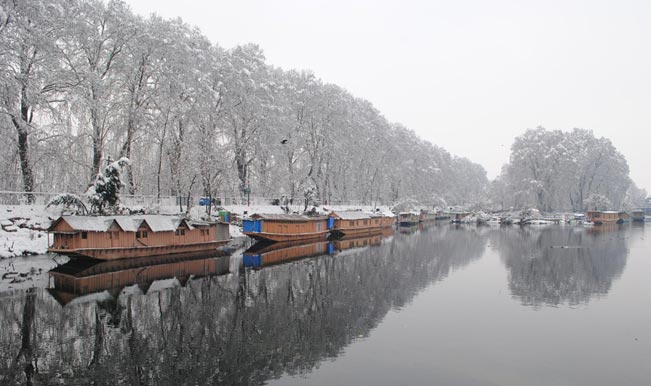 Srinagar, Aug 1: A day after protests by locals against reported plans to start an annual yatra in Kounsarnag area in the Valley, BJP and a Kashmiri Pandit outfit alleged that authorities were carrying forward "separatists' agenda", even as the state government distanced itself from the issue. "We had not given any permission to any yatra in Kounsarnag area so the question of suspending it under separatists' pressure does not arise," Jammu and Kashmir Tourism Minister G A Mir told PTI here.
Hundreds of residents of Aharbal and its surrounding areas staged a protest and marched towards Kounsarnag area of Kulgam district yesterday after a local newspaper reported that the Reasi District Administration was planning to facilitate an annual yatra to Kounsarnag where a pristine lake is situated and that a temple may be built.
There was opposition from various quarters including residents, environmentalists, civil society groups and separatists with hardline Hurriyat Conference chairman Syed Ali Shah Geelani calling for a shutdown on Saturday. The protesters clashed with police while opposing the proposed yatra, claiming that it was a threat to the ecologically fragile area.
Though local authorities remained tightlipped, the All Parties Migrant Co-ordination Committee (APMCC) claimed that authorities have now revoked the permission granted for the yatra. The BJP today targeted the J-K government, alleging that the issue was being given a communal tinge.
Warning that a situation like the Amarnath Yatra land row of 2008 could recur in the region, party's state spokesperson Nirmal Kamal said, "It only speaks about separatists' agenda being carried forward by the state administration". The lake and the surrounding glaciers are feeding points for several fresh water bodies in the area.