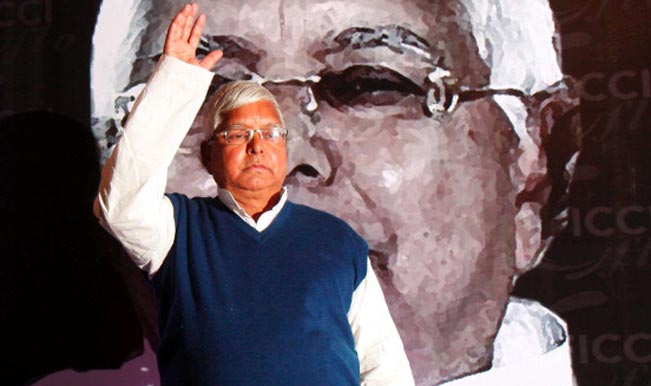 Patna, Feb 12: Former Bihar chief minister Lalu Prasad claimed Wednesday that he was the "real tea seller" and that BJP veteran Narendra Modi was junior to him in this business.
"I used to sell tea at a shop in the veterinary college campus in Patna during my childhood," the Rashtriya Janata Dal leader told the media.
He was responding to Modi's countrywide address to tea shop sellers Wednesday.
Lalu Prasad said he had never revealed until now that he used to sell tea to earn money for school fees. "I am senior to Modi in selling tea. I sold tea as a child along with my two brothers who are no more. The tea shop is still there for anyone to check my claim."
Lalu Prasad also wanted to know where Modi, the BJP's prime ministerial candidate, sold tea. He added that Modi "sold blood" during the 2002 communal riots in Gujarat. IANS