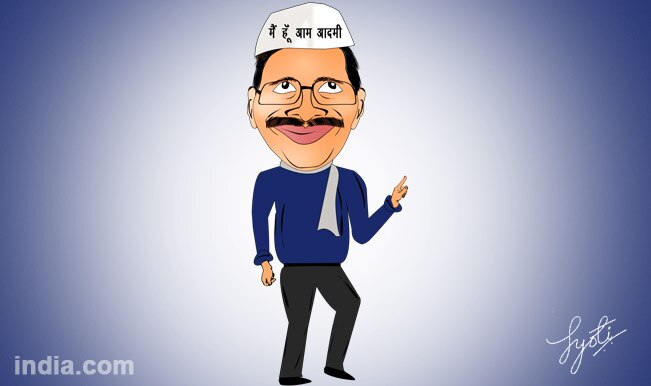 Aam Aadmi Party leader and former Chief Minister of Delhi Arvind Kejriwal received praise when his government delivered two of the biggest promises made by their party before Delhi assembly elections. But many found loopholes in his policies while providing free water and giving 50% subsidy on power rates. But these decisions were made to provide benefit till 30th of March and before that Arvind Kejriwal resigned.
On Arvind Kejriwal's third day as Delhi Chief Minister, he announced 700 litres water a day free for Delhi households. Then over electricity rate he announced 50% subsidy on power consumption up to 400 units on the existing Delhi Electricity Regulatory Commission rates in Delhi. His both decisions were welcome by common man but they were unaware of the fact that these facilities were given for short period.
On 30th March free water supply and power subsidy came to an end. Congress and BJP accused AAP and Arvind Kejriwal of "betraying" people by not making any provision to continue the relief. Delhi Congress president Arvinder Singh Lovely asked, "When Arvind Kejriwal was intent on resigning, why he did not seek permission for providing subsidy from the Delhi assembly up to December?" "He deliberately sought approval for free water and power subsidy only up to March 30."He said. BJP also put the blame on AAP and Arvind Kejriwal.
Over the issue of Jan Lokpal bill Arvind Kejriwal resigned from the post of CM putting all the blames over Congress and BJP. There have been huge discussion over his resignation but now it seems quite confirm that it was pre-planned. First he pretended to deliver some of the promises like free water supply, subsidy on power rates and anti-corruption helpline number etc. He did not show the people that his policies will be providing benefit only till 30th March. Before he has to revive the policy or to make new policy he resigned.
Arvind Kejriwal knew that he can't provide these facilities for long time and that is why he quit. While Arvind Kejriwal claims that he showed others how to govern but his in-experience can be seen in his 49 days of government where he could not make policies that can help people for long span of time. Arvind Kejriwal's bubble of tall claims has burst now.
Now he is campaigning for his party in Lok Sabha elections, but his 49 day as CM of Delhi have shown us that people should think twice before voting for AAP. India cannot afford such kind of weak policies at this crucial stage.