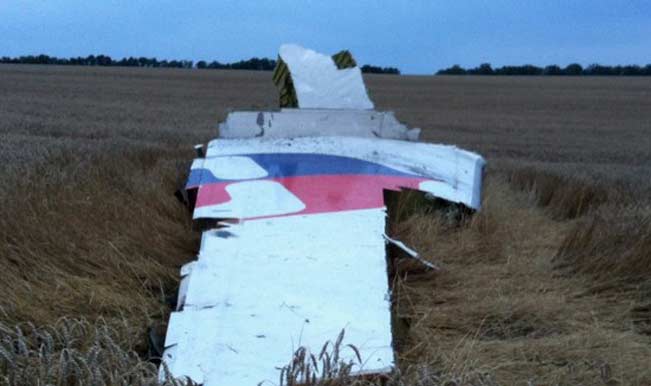 Melbourne, Jul 19: At least six delegates heading for Melbourne to join an international AIDS conference were killed in the crash of Malaysia Airlines flight MH17, the event's organiser said on Saturday.
"The extent of our loss is hard to comprehend or express," Francoise Barr-Sinoussi, president of the International AIDS Society (IAS), said in a statement. "We grieve alongside all of those throughout the world who have lost friends and family in this senseless tragedy," said the researcher.
Malaysia Airlines flight MH17, a Boeing 777, crashed in the conflict-hit Donetsk region in eastern Ukraine while flying from Amsterdam to Kuala Lumpur on Thursday afternoon killing all 289 aboard.
The dead included 192 Dutch, 44 Malaysians (including 15 crew), 27 Australians, 12 Indonesians, 10 Britons, four Belgians and Germans each, three Filipinos, a Canadian and a New Zealander.
There was speculation with the Australian media saying that as many as 108 medical researchers, scientists and activists died in the crash while en route from Amsterdam for Melbourne via Kuala Lumpur. But officials of the IAS denied this number, saying, "there could be a little bit more than six".
The confirmed deceased include former president of IAS Joep Lange, World Health Organisation official Glenn Thomas, Director of AIDS Action Europe Lucie van Mens, AIDS Action Europe member Maria Adriana de Schutter, Pim de Kuijer from STOP AIDS NOW and Jacqueline van Tongeren from Amsterdam Institute for Global Health and Development, Xinhua reported citing the IAS.
According to Owen Ryan, executive director of the IAS, these delegates were attending the conference "because of their dedication to bringing an end to AIDS".
"We will honour their commitment and keep them in our hearts as we begin our programme on Sunday," he added.
The AIDS 2014 conference is scheduled to begin Sunday and end July 25. According to the organisers, former US president Bill Clinton and singer and activist Sir Bob Geldof are among the high profile speakers.