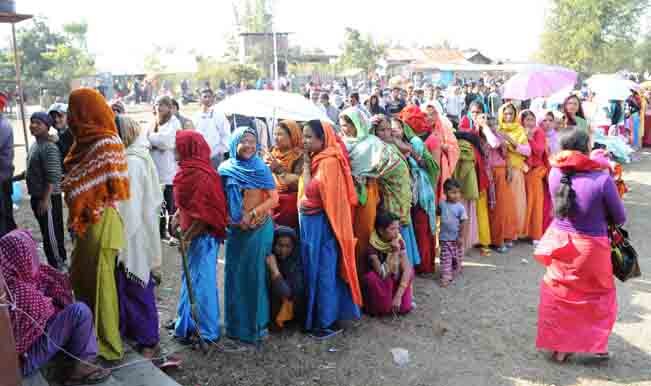 Imphal, Apr 9: Manipur votes for the Outer Manipur Lok Sabha seat today which is 1 of 2 Lok Sabha seats in Manipur.
The most popular candidates hopeful of winning the seat are Thangso Baite of the Congress, Gangmumei Kamei of the BJP, Kim Gangte of the Trinamool Congress and Soso Lorho of the naga People's Front among others from NCP, JD-U and AAP.
The people of Manipur will be voting for one of the candidate from 511 voting booths across the state. The voting for the second Lok Sabha seat of Parliamentary Constituency for the state of Manipur will be held on 17th April, 2014.