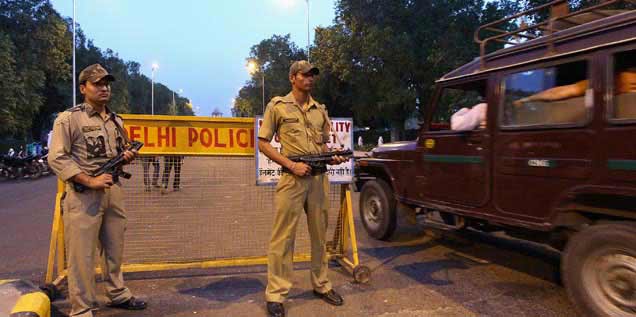 New Delhi, Feb 11: A youth from Manipur was stabbed and robbed late Monday in in the national capital, police said Tuesday but added the incident was not "racially motivated".
Ksutsikren, 22, works in a private company and was returning to his Paryavaran Complex home in Mehrauli area in south Delhi when he was attacked around 3.30 a.m. barely 500 metres from his home.
"This is case of robbery and the attack was not racially motivated," Deputy Commissioner (south) of Delhi Police B.S. Jaiswal told IANS.
According to police, he was assaulted and robbed of his mobile phone by around five men at knife point. "He has sustained one centimetre (deep) knife wound in his abdomen," he added. The youth was taken to Saket City hospital, where doctors said his condition was stable and he is out of danger.
On late Sunday two youth from Manipur were beaten up just a few days after an alleged racial attack led to the death of a student from Arunachal Pradesh.
The Manipuri youth were attacked by a group of motorbike riders in Ambedkar Nagar area of south Delhi One of the victims, reported to be in a serious condition, was admitted to the All India Institute of Medical Sciences, police said.
Ginkhansuan Naulak, 24, and his cousin Vumsuanmung Naulak, 25, went to the Ambedkar Nagar market when the attackers approached them and started beating them with sticks. Ginkhansuan Naulak, who works in a private firm, told police that the attackers did not rob him or his cousin. He also said the assailants were not known to him.
In a similar incident that occurred Jan 29, 20-year-old Arunachal student Nido Tania was attacked by some shopkeepers in Lajpat Nagar in south Delhi that led to his death. Tania's friends say the men ridiculed him for his blonde hair and hurled racial slurs at him, which triggered a fight. IANS