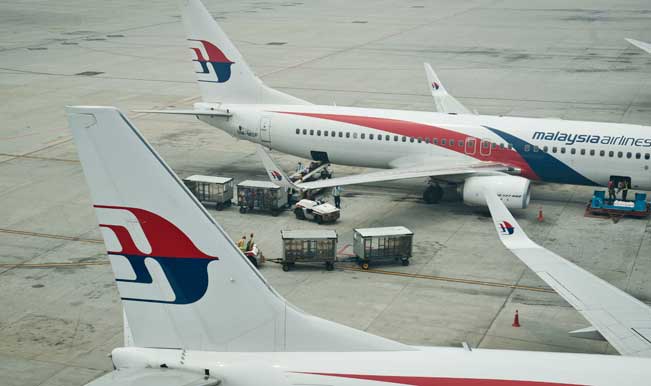 Sydney, Mar 14: Investigators are reportedly looking into the possibility that the passengers of the missing Malaysian Airline jet are being held hostage at an unknown location.
The ill-fated Malaysian Airline Flight 370 took off from Kuala Lumpur on Saturday and after just 40 minutes went off radar and it is yet to be found.
An American journal published the claims that counterterrorism officials now believe that someone on board deliberately turned off the plane's transponders to avoid radar detection, news.com.au reports.
It has been claimed that the jet maintained contact with the satellites and stayed in air for a total of five hours after it went off radar.
The journal stated that the investigators were actively pursuing the notion that the plane was diverted 'with the intention of using it later for another purpose.'
The claim of a total flight time of five hours after departing Kuala Lumpur means jet could have continued for an additional distance of about 2,200 nautical miles, reaching points as far as the Indian Ocean, the border of Pakistan or even the Arabian Sea, based on the jet's cruising speed.
Various theories have emerged post the mysterious disappearance, including a sea crash, terrorism and even Bermuda Triangle like phenomenon.
However, Vietnamese and Malaysian authorities haven't been able to locate the debris from the presumed crash in the Gulf of Thailand.
In another report, an oil rig worker claimed that he saw the MH370 burst into flames, while it was flying low on the same morning it went off radar.